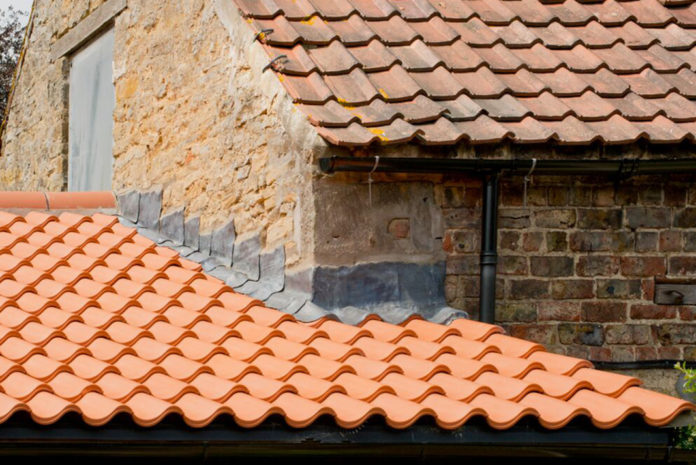 Stuart Nicholson, roof systems director at Marley, says changes to planning and a greater choice of low pitch products will boost extension projects for contractors
Five years ago, planning regulations for single storey domestic extensions were temporarily relaxed. These 'Permitted Development Rights' meant homeowners no longer needed planning approval for single storey extensions up to six metres for terraced and semi-detached homes and eight metres for detached properties.
This temporary planning relaxation was due to expire in May 2019, but such was its popularity that the government has made it permanent. Over 110,000 extensions have been completed since 2014 and this latest announcement will enable thousands more homeowners to extend their homes without the red tape.
This is great news for roofing contractors as it will open up more opportunities in the domestic extension market, which is proving to be increasingly popular as people want more space but often can't afford the high cost differential and fees associated with moving to a bigger home.
Many homeowners prefer the aesthetic of a pitched roof over a flat roof for a rear extension but need tiles that will match the main roof. However, these need to perform at a lower pitch because of the position of first floor windows and this has implications for water run-off and weatherproofing.
In the past, if a roofing contractor needed to install a roof below 17.5 degrees, their options would have been very limited. However, the high demand for low pitch products means there has been a great deal of innovation in this area, with new traditional looking tiles that incorporate special features to allow them to perform at much lower pitches.
Below I take a look at some of the low pitch options available and give RCI readers some installation advice.
Clay tiles
While most clay plain tiles can only be used down to 35, or sometimes 30, degrees, there are now several interlocking tiles which allow contractors to achieve the traditional clay look at a much lower pitch. For example, our Melodie clay interlocking tiles have a single pantile profile, but can be used on pitches as low as 12.5 degrees, making them particularly suited to extension projects where the roof pitch is a lot lower than the main property, but needs to blend with the original clay tiles. We also offer two other interlocking clay tiles which can be used down to 17.5 degrees, the Lincoln pantile and Maxima double roman.
To give contractors even more choice when creating low pitch roofs, this year we have developed a new Slate Grey colour for the Melodie range and a Matt Black colour for Maxima.
Concrete and slates
BS 5534 recommends that the minimum pitch for natural slate is 20 degrees, but there are some very good slate effect tiles that can replicate the slate look at a lower pitch for extension work. For example, our Edgemere range of thin-leading edge concrete slates give a slate look but are more cost effective and can be used down to pitches of 17.5 degrees. They come in a variety of colours and textures, including Riven, to help contractors match the slate aesthetic they need. This year we have also introduced a new Anthracite colour to our Edgemere interlocking slates range for a closer match to natural slate.
For concrete extensions, we offer two large format interlocking tiles, Wessex and Mendip, which can both be used down to a 15 degree minimum pitch.
Low pitch advice
In some designated areas, such as conservation areas, the homeowner will still need to get planning permission. If you need to match a traditional look, you can contact our sales or technical team who can advise you on suitable low pitch alternatives
Always follow manufacturer guidance on minimum pitch as failure to do so could invalidate warranties. If you do need to install at a lower pitch, then seek manufacturer advice on alternative tiles, or whether a weatherproof sub roof system is required
A low pitch roof on an extension may have to deal with an increased amount of water coming from a larger roof above, so it needs to be designed carefully with consideration given to where the water run-off will be
Extensions still need to comply with Building Regulations and British Standards. Therefore, pitched roofs on extensions still have to be fixed according to BS 5534. You can get a free fixing specification for your project from our website, www.marley.co.uk/specritetool
Consider ventilation differences for low pitch roofs. Normal contour vents can usually only be used down to a pitch of 20 degrees, so tile vents are not always suitable for low pitch installation. Instead a dry fix eaves vent system can be used
Ensure the correct minimum head lap is used for the particular tile, pitch or rafter length combination. If there is any doubt or if rafter length exceeds 6m, contact Marley's free Technical Advisory Service for further guidance.
How low do you need to go?
30 degrees
Acme and Hawkins clay plain tiles
17.5 degrees
Lincoln Clay Pantiles and Maxima Clay Double Romans
Edgemere slate effect thin leading edge concrete tiles
15 degrees
Wessex and Mendip tiles
12.5 degrees
Melodie Clay Pantiles – now available in Natural Red and Slate Grey colours