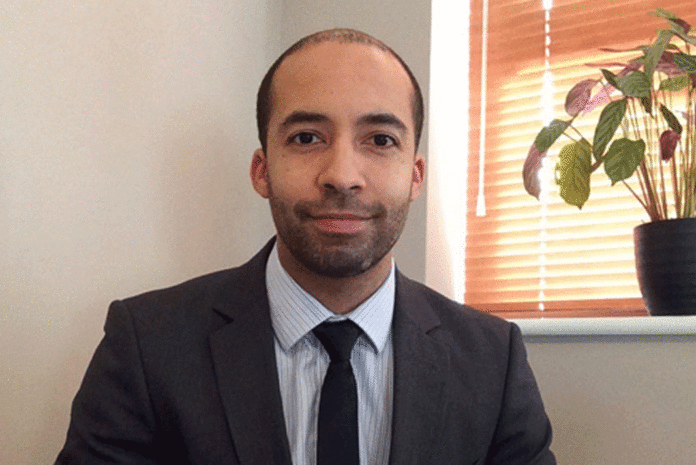 Traditional clay roofs are an important feature of many of Britain's oldest towns and villages, playing a key role in the rural landscape. This is certainly the case in my area of the country, Yorkshire, where we have three Areas of Outstanding Natural Beauty and three National Parks. Therefore, preserving the heritage of traditional clay roofs in these areas is very important.
Yet at the same time, the ongoing challenges of increasingly extreme and volatile weather in the UK, means that clay roofs need to conform to modern fixing standards. Since the revised BS 5534 was introduced, there has been some real concern among roofing contractors and builders about how to balance the traditional aesthetic with stricter fixing requirements. This is of particular concern in parts of the country that have very strict planning stipulations.
There seems to be a misconception that in order to comply with BS 5534:2014, a dry fix system must be used for all single lap tiles. However, this isn't the case. While on a modern building, in a non-conservation area, dry fix will undoubtedly be the most secure and cost effective option, for some traditional and heritage builds it simply won't be appropriate. That's why BS 5534 does allow for mortar bedding, as long as it is also accompanied by mechanical fixing.
At Marley Eternit, our technical experts are here to help contractors working in Areas of Outstanding Natural Beauty, so that they can create a traditional roof which meets planning requirements, but is also fixed to modern standards. In addition to our dry fix systems, we also offer mortar-bedded mechanical fixing kits and verge clips that can be used for traditional builds, as well as our SoloFix one piece clip and nail that can reduce roof clipping time by 30%. We also sell double dentil slips, which we recommend are used for mortar bedded projects. These slips are inserted into the mortar along ridges and hips to prevent it from cracking.
With some listed and historic buildings, it can be difficult to find a practical, or acceptable aesthetic, way to fix the tile mechanically on the roof. Earlier this year, BS 5534 was revised to clarify this situation and the standard now states that the recommendations may not always be appropriate for old roofs, especially for historically or architecturally important buildings. In these cases, it is now recommended to consult with the local planning authority or appropriate conservation organisation.
Yet in many cases, contractors will actually want to use dry fix on a traditional clay roof because of the security and time saving benefits. In these cases, we have a range of dry fix systems that can be used to help create the right aesthetic. For example, a traditional clay pantile can't usually be used with a dry fix system, but our Lincoln interlocking pantile can.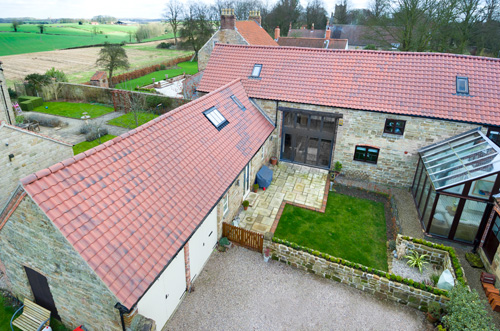 Pantiles and planning
Pantiles are widely used in my area in Yorkshire, as well as other parts of the country such as Lincolnshire, East Anglia, Norfolk, Humberside and Eastern Scotland. Some roofers may never have to fit them, but they are often stipulated by planning in conservation areas and they are well known for being difficult to install, requiring lots of sorting and setting out time.
However, our Lincoln interlocking product, while looking like a traditional clay pantile, is designed to reduce the amount of time contractors spend on a roof. It has a completely 'open-gauge' to speed up installation, providing flexibility, without the need for complicated setting out or specialist skills.
There is a misconception that clay interlocking pantiles might not be accepted by planning. However, our Lincoln tiles have already been used on projects in conversation areas across the country. For example, they were recently used on a double barn conversion in the Teversal conservation area in Nottinghamshire. Our Lincoln pantiles in Rustic Red were chosen to replace the roofs on the historic barns because the tiles were easier to install, but still gave the traditional curved rustic aesthetic dictated by planning.
Recently I spoke with many planning departments across Yorkshire on this subject, and all but one sub planning group, said they have no issues at all with an interlocking clay pantile like the Lincoln because of its hidden cloaked interlock, which gives the appearance of a non-interlocking tile when laid on a roof. In fact, it can actually be used almost anywhere in Yorkshire and this is a similar picture across the rest of the UK.