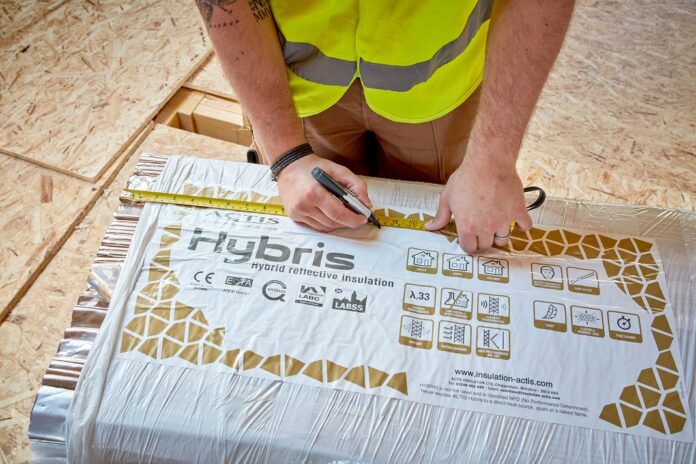 Actis aims to see all five of its production plants in South-West France fully solar-powered by the end of 2024, with two of them reaching that goal by the end of next year.
The move will help Actis reduce its reliance on fossil fuels, create a circular economy and lead the way in minimising the negative impact of construction materials manufactured across the continent.
The first two plants to shift to solar power are its 25,000 sq m Hybris manufacturing operation in Villeneuve d'Olmes, where upgrading is already under way, and another at Actis HQ in Limoux.
The remaining three factories – a second in Limoux, one in Chalabre and one in La Bastide de Bousignac, which produces reflective films for the whole Actis Hybrid range – will complete the fully solar-powered line-up by the end of 2024.
The announcement follows the recent receipt of Cradle to Cradle Certification for Actis' honeycomb style insulation product, Hybris, which has become the only reflective insulation in Europe to earn the international accolade.
>>Read more about Actis here.