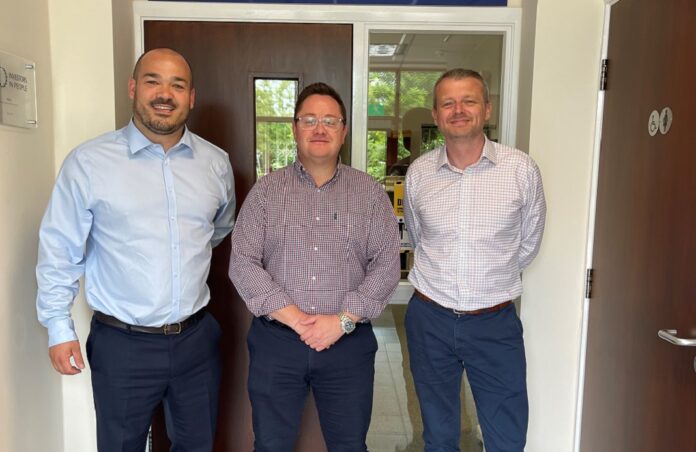 Following significant new project wins for the offsite business, Algeco has announced three new appointments to its commercial team.
Wayne Yeomans joins the offsite team as sales director and will be responsible for the strategic leadership of the commercial teams and will contribute to the overall growth strategy.
Richard Crawshaw and Oscar Jenkins both join Algeco offsite as business development managers. They will have a specific focus on growing sales of Algeco offsite and modular permanent construction solutions in existing and emerging market sectors.
As business development managers, each will develop a regional strategy and support initiatives for extending opportunities for Algeco offsite in a wider range of market sectors.
James Withey, managing director, said: "Wayne and the new business development team bring a wealth of sales management experience and valuable know-how that will be an asset to our fast-growing offsite business.
"They have a deep understanding of the marketplace, and what architects and property companies need to meet their building requirements. We welcome them to the Algeco offsite team."
>>Read more about Algeco here.