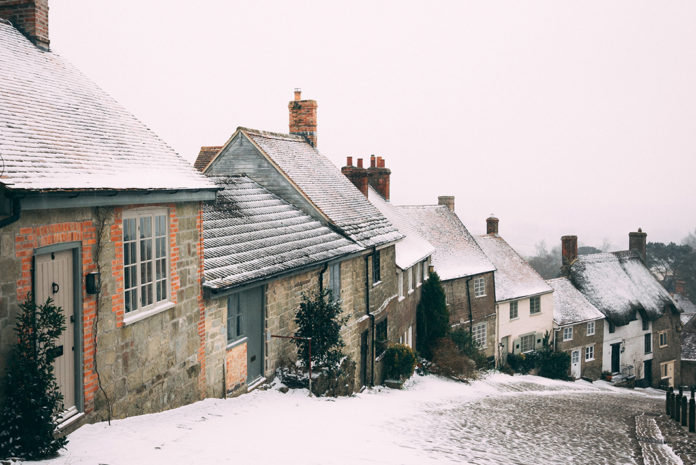 Van drivers have been urged to bring their tools in from the cold to prevent thousands of pounds worth of damage as outdoor temperatures are set to plummet.
Vehicle leasing giant Leasevan.co.uk issued the advice after weather forecasters predicted a cold spell could be on the way with snow and ice warnings issued across the country.
Bitter temperatures are set to roll in as the MET Office warn another Beast from the East could be on its way.
This could see the country grind to a halt under another blanket of heavy snow and ice but for van drivers it is not just their daily commutes that are affected.
The experts have urged tradesmen to protect their tools from potentially damaging sub-zero temperatures by bringing them indoors at night.
Many drivers leave tools in the back of their vehicles throughout the winter months without realising the damage low temperatures can have on equipment.
This can end up being a costly mistake as tools regularly kept in the back of a cold van are more likely to develop a fault, forcing a driver to cough up money for replacements.
Power tools are the most expensive and also the most at risk as the electrical motors struggle going from extremely cold to warm temperatures, causing them to suffer an early death.
Freezing temperatures can also have a damaging effect on the life span of batteries.
Although hand tools won't suffer any immediate damage from being kept in the cold, metal or plastic parts can become brittle and will be more susceptible to breaking.
By storing expensive electrical equipment inside a house this winter, van drivers could potentially save thousands in unwanted damage repair bills.
Tim Alcock from Lease Van said: "With weather forecasters predicting another unseasonably cold snap, we'd like to warn tradespeople about the risks of storing tools in vehicles this winter as they could be severely damaged by the bitterly cold weather.
"Last year we saw how severe the Beast from the East was and while it might sound like a whacky idea, keeping electrical equipment wrapped up in the warm could prevent tools from developing a fault.
"When winter rolls around many drivers give little thought to the tools they keep in their van which can prove to be an expensive oversight.
"Some equipment can cost hundreds if not thousands of pounds to replace, which is why we wanted to make van users aware of the potential damages."