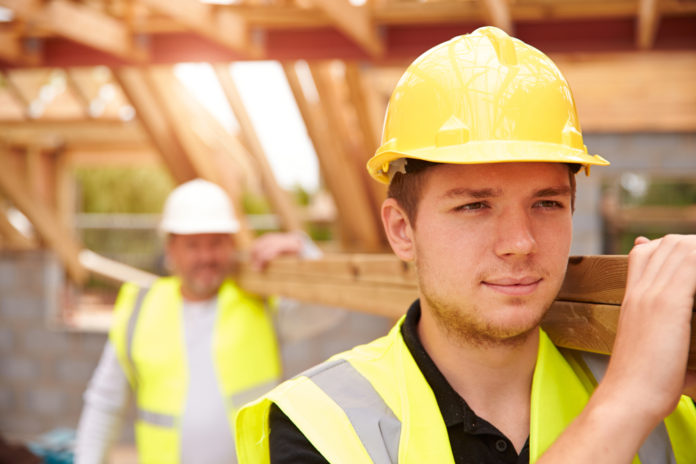 The Builders Merchants Federation (BMF) has appointed LEAP, the apprenticeship delivery team to the Travis Perkins Group, as new full-service providers of the BMF Apprenticeships Plus service with effect from 1 January, 2022.
LEAP (Learn as you Earn Apprenticeship Programmes) works exclusively in the construction supply sector with each programme designed around the specialist needs of the sector to help all learners reach their full potential.
The BMF Apprenticeships Plus offer will be enhanced by LEAP's end-to-end recruitment and training service, which will be managed and supported by a new full-time learning and development manager.
There are already over 1,000 apprentices enrolled onto a LEAP programme, which is also helping to nurture a more diverse workforce within the industry, with the current intake being 60% male and 40% female.
LEAP will be delivering 12 apprenticeship programmes for the BMF from Level 2 to Level 5, including Trade Supplier, Hire Controller, Fitted Furniture Design Technician (Kitchens and Bathrooms), Sales and Management. It will also be working with the BMF to develop a suite of early career programmes to help education leavers and career changers join the sector.
John Newcomb, chief executive officer of the BMF, said: "We are delighted to be working with LEAP from next year. The BMF Apprenticeship Plus service promotes diversity, encouraging merchants to bring more young people into the industry by taking away the administrative burdens.
"With a proven merchant track record, and a full UK reach, LEAP will significantly expand and enrich our service offering to all merchant members, helping us to promote and support apprenticeship growth for the long-term benefit of our sector."
Andy Rayner of LEAP added: "Since the introduction of the Apprenticeship Levy in 2017, LEAP has developed a unique capability in delivering apprenticeship and early careers programmes in the construction supply sector.
"These programmes are used by both colleagues joining the sector for the first time and those already in the sector looking to develop their careers. We are delighted that we can now offer these programmes to employees of the BMF's member organisations, helping to develop the next generation for the construction supply sector."
>> Read more about the BMF's developments in the news here.