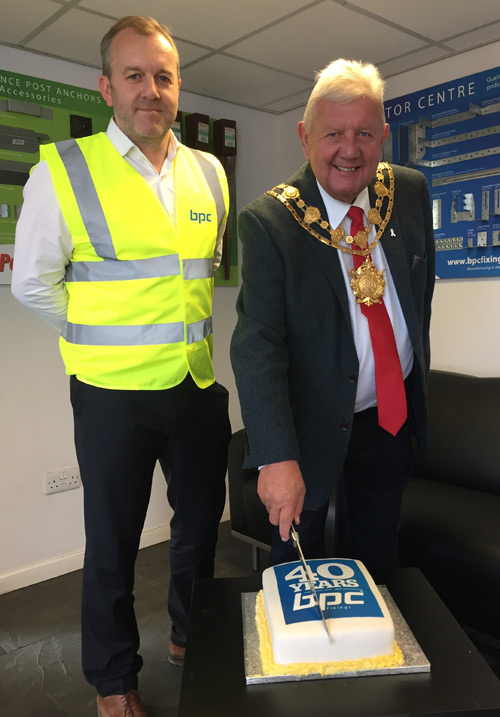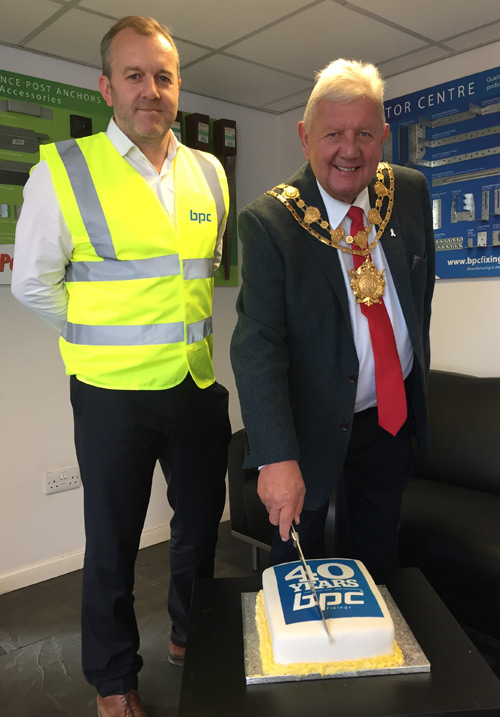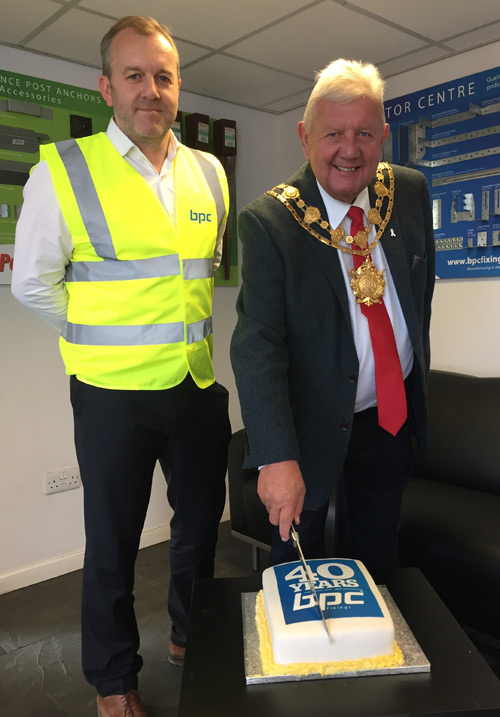 Wakefield-based BPC Building Products, manufacturer of a range of constructional fixing components and builders' metalwork, has celebrated its 40th anniversary. To mark the occasion, a day of celebration took place on Tuesday, September 19, exactly 40 years from when the family – owned and operated company was first incorporated. The event also included a visit from the Mayor of Wakefield, Kevin Barker.
From its beginnings in 1977, BPC Building Products says it has grown into a national business supplying a range of constructional and DIY markets. The company now manufactures and supplies fixings, gardening, decking and fencing ranges to construction sites and 'DIY-ers' across the UK and Europe.
The company says it has achieved significant growth over the last five years with a 170% increase in turnover. Gareth Simister, managing director at BPC Building Products, said: "We would like to thank all our customers for supporting us over the last 40 years. Our reputation and track record have been built largely on customer recommendations, and we thank them for their continued trust and confidence."
Recent major investments by BPC Building Products include £500,000 to upgrade and expand its warehouse and manufacturing facility, creating up to 10 jobs in the process. The project was part funded by a Leeds City Region Enterprise Partnership (LEP) grant of £80,000. The investment project will reportedly enable the company to further increase its market share in both the UK and European construction markets.
Looking to the future, Gareth explained: "Our ongoing success is due to a commitment to employ highly skilled people, investment in our manufacturing process and an uncompromising approach to customer service."