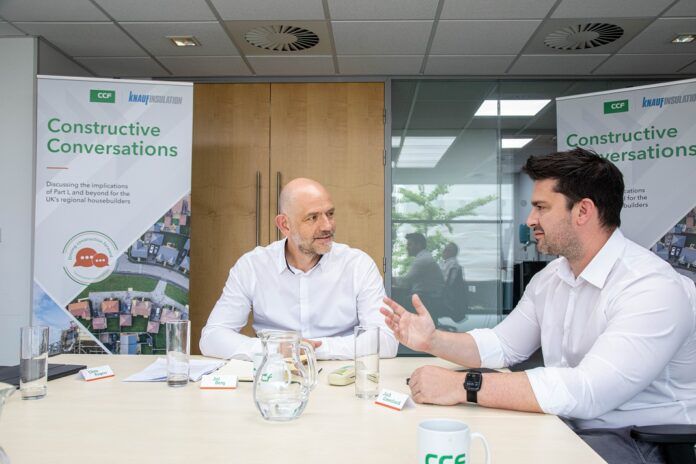 CCF has joined forces with Knauf Insulation to identify some of the most common issues around achieving Part L and lower U-values to understand how best to support customers through changing regulations.
As the year-long transition period for the new Part L regulations has come to an end and with the introduction of the planned Future Homes Standard less than two years away, the two companies united to discuss the important roles that both product manufacturers and distributors must play to support the industry delivering the energy efficient homes of the future.
Representatives from both companies' sales and technical teams met to primarily discuss the implications of Part L. The team also shared suggestions of the practical steps both product manufacturers and distributors could take to make the process of navigating regulation changes easier for housebuilders and how to engage with customers as early as possible.
Jolyon Berg, head of technical at CCF, commented: "One of the themes raised time and again is collaboration. If we're to adapt to changing regulations in order to build homes fit for the future then effective supply chain collaboration has never been more important.
"Open and honest conversations like this with input from different stakeholders is a vital part of this collaborative approach and I'm proud that CCF is playing its part in such constructive conversations."