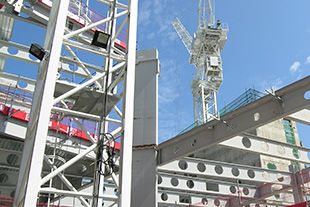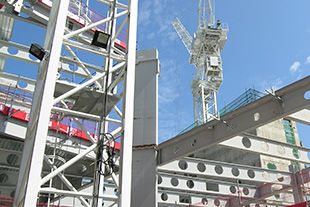 Profits and productivity are up in the construction industry according to a new report funded by the Construction Industry Training Board (CITB).
The 2015 UK Construction Key Performance Indicators (KPI) Annual Report, conducted by industry analysts Glenigan, shows that the median profit margin rising from 2.1% in 2014 to 2.8% this year.
Around 70% of projects came in on budget or better, which is on a par with 2014 as the best ever performance on this measure. However, only 40% of projects were completed on time or sooner, below an average of 45% since 2003.
Stephen Radley, director of policy at CITB, said: "There are many positive results in this year's report, but it shows there is no room for complacency. We welcome the return to growth, but project delays show that the skills challenge is an issue for many across our industry."
As well as displaying the effect of skills shortages throughout the construction industry, rising workloads has also meant that firms are struggling to maintain levels of client satisfaction, which has fallen in each of the last three surveys.
Allan Wilén, economics director at Glenigan, said: "The rapid upturn in activity during 2014 put pressure on capacity, manifesting itself in rising material and labour costs and extended delivery times. Evidence from this year's KPIs suggests that construction firms have managed to keep control of costs, but delays to schedule have worsened.
The report has also shown that companies are increasing their workforces, in contrast to a year ago when the construction workforce was still contracting. However, the proportion of women and people from black and minority ethnic backgrounds, as well as those aged under 24, has fallen in the latest results.
To view the report in full, Click Here