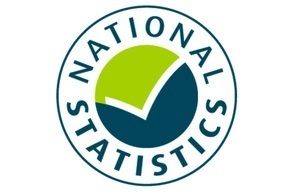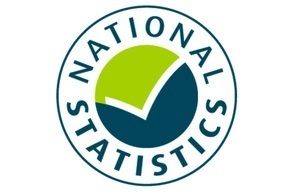 Output in the UK construction industry fell by 1.0% in July compared to June, which experienced a 0.9% increase on the previous month, sparking fears that growth has been replaced by flatter performance.
The latest report from the Office of National Statistics (ONS) found that the decrease was caused by falls in all new work, which with the exceptions of infrastructure and private industrial projects, fell by 1.5% on June 2015's figures.
Despite surging profits for house-builders in recent months, private new housing output fell by 2% while public new housing was also down by a considerable 5.8%.
All repair and maintenance (R&M) work remained at constant levels after growth in non-housing R&M of 1.4% was offset by housing R&M, which decreased by the same rate.
The industry's growth between May and June this year of 0.9% has now been offset by this latest fall in output, suggesting the previous period of growth between January 2013 and August 2014 has been replaced by a flatter long-lasting trend.
However, the latest ONS findings also show that output in the construction industry decreased by 0.7% on an annual level. This is the first year-on-year fall in construction output since May 2013, when it fell by 2.8%.
Despite these findings, many within the construction industry have remained positive, particularly as the weak ONS data contrasts with the more upbeat findings of industry surveys. The latest report from Markit and the Chartered Institute of Purchasing & Supply (CIPS) found the industry to be in its longest period of sustained growth for more than seven years.
Lyndon Wood, founder and chief executive of specialist trades' insurance provider constructaquote.com, said: "It's very disappointing to hear about a dip in the construction sector in July, but we seem to be getting very mixed messages from these various surveys and statistics. Earlier this month we were being told by the Chartered Institute of Purchasing and Supply that the construction sector had seen a rise in output while the Royal Institute of Chartered Surveyors told us that their members had seen an increase in workloads, and then came the news that home completions were up by 15% in England."
Rebecca Larkin, economist at the Construction Products Association, said: "While it was disappointing to see the first annual decline in construction output since May 2013, we believe the industry is still fundamentally on course for growth over the coming years.
"The declines appear to be led by a weak public housing sector, which is no surprise given the Government's focus on austerity and the resulting decrease in starts. In addition, growth in the private housing sector was slightly less than we would have expected, though it remains a strong sector overall.
"On the positive side, output for both the infrastructure and industrial sectors was notably robust, up 17.3% and 4.9% on the previous year, respectively. These same sectors are also leading the rise in orders."
She added: "Our own surveys along with many from across the industry, however, support our view that the outlook for the industry is positive. We forecast growth of 4.9% in 2015 and 4.2% in 2016, and 21.7% growth between 2015 and 2019."
Despite these claims, the level of new orders in the construction sector also fell by 0.4% between the second and first quarters of 2015, suggesting new work levels are unlikely to increase in the short-term. However, new orders remained positive in annual terms, with levels up 1.9% on Quarter 2 2014.