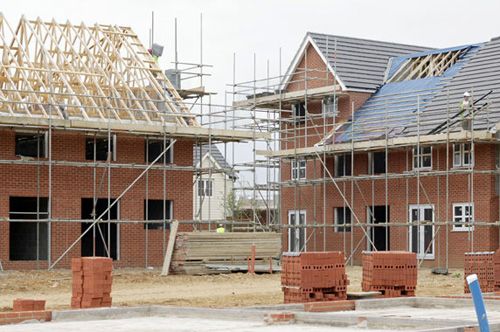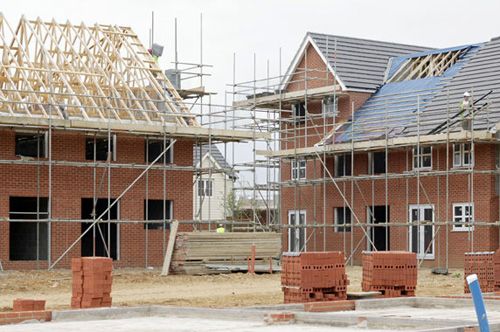 The Government has set out a package of measures designed to boost house-building levels, including a new £100 million cash fund intended to help small builders.
Both the Prime Minister and Chancellor unveiled the plans, which will form part of the Housing Bill to be introduced later in the year. The proposals include steps to build discounted homes for first time buyers on all reasonable sized developments and unlock public land for hundreds of thousands of new homes, as well as back small builders with the new Housing Growth Partnership and planning changes.
Writing in the Times on Saturday July 4, David Cameron and George Osborne said: "In the last five years, we got builders building, lenders lending, and Government-backed schemes alone helped more than 200,000 people on the property ladder. The next five will be about going much further. Of course, there will be opponents – but we are determined to take them on.
"It's simple: you are either pro-reform or not; for building homes, or not; on the side of young people, or not. We know our position. As a one nation Government, we will always be squarely on the side of those who want to get on."
The Housing Growth Partnership has seen the Government match a £50m investment from Lloyds Banking Group to create the £100m fund to be used by small builders for investment in new projects and to develop their businesses. It is also intended for the use of training and recruitment. The partnership expects to make around 50 investments, with the aim to provide an additional 2,000 homes.
Housing minister Brandon Lewis said: "The 2008 economic crash devastated our army of small builders, with delivery falling from 44,000 homes to just 18,000 – seven years on, companies are getting back on their feet but we're determined to give them all the help they need.
"Access to finance is one of the biggest challenges they face – so that's why today I'm launching this £100 million commitment which will help our smaller builders fund new projects, expand their businesses, create more jobs and build more homes."
Andrew Bester, chief executive of commercial banking at Lloyds, said: "We believe building both a greater quantity and mix of homes will help Britain prosper and this partnership will help address the issue of housing supply in the UK."
The Partnership fund has understandably gained support from those within the house-building sector. Brian Berry, chief executive of the Federation of Master Builders, said: "There has been a sharp decline in the numbers and output of SME house-builders over the past eight years. One of the biggest obstacles these firms have faced is a severe difficulty in accessing finance. Without adequate access to finance they cannot bring forward the number of new homes they would otherwise.
"The new Housing Growth Partnership will directly help to address this issue and the additional £50m greatly increases the scale of what can be achieved. We commend Lloyds Banking Group and the Government on their trailblazing approach and we hope this marks a real turning point in the fight to provide adequate finance to the SME house-building sector."
However, with little detail outlined at this early stage, there are some questions about how easy it will be to access the cash. Andrew Orriss, head of business development at SIG Insulation, said: "The news that the Government has launched a £100million fund specifically targeting small house-builders is positive. We welcome any initiative that is designed to support the beleaguered SME developer in these challenging times.
"However, the key to its impact will be whether the process for small house-builders to access the support is straightforward or complex. It is often the case that SME developers do not have the levels or resource and expertise required to go through arduous pre-qualification processes."
As well as increasing funding to small builders, Number 10 says it will increase home ownership through an extension of the Help to Buy scheme, which will continue until 2020, as well as plans for 200,000 new Starter Homes over the current Parliament. The Government also re-committed to the extension of the Right to Buy scheme to housing association tenants, who will now be able to buy their homes at a discount of up to 70%.
It was also announced that the number of custom built and self-built homes will be doubled by 2020 by placing a new duty on councils to help allocate land to people who want to build their own home.
The Government has also pledged to bring forward enough public sector land for 150,000 homes over the next five years. This comes on top of the land that has already been released, which reportedly has the development potential for 100,000 homes.
Finally, David Cameron intends to increase land supply further by unlocking brownfield land, and has already committed to ensuring that planning permission is in place on 90% of suitable brownfield sites by 2020. On top of this, £400m – match-funded by the Mayor in London – is to be invested in the creation of 30 brownfield Housing Zones.
Plans will also be implemented to reform the planning system to reduce red tape.