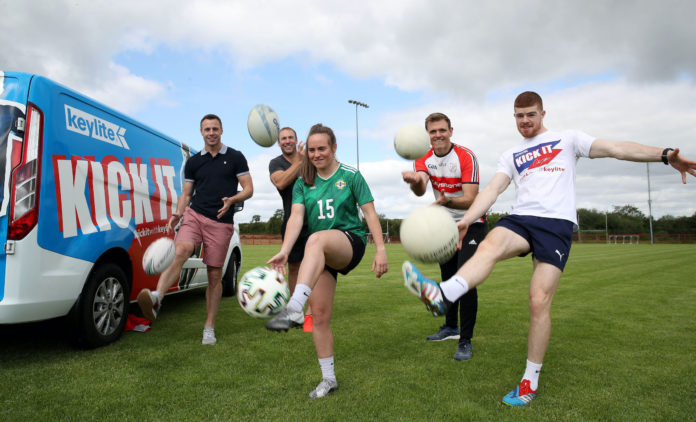 Keylite Roof Windows (Keylite) is challenging its UK merchant partners and friends to #KickItWithKeylite, with the goal of raising £30,000 for three children's charities.
The Kick It With Keylite Challenge, which has been well received throughout Ireland over the last few months, involves participants seeing how many attempts it takes them to kick, throw, putt or bat a ball through a Keylite Roof Window in efforts to fundraise for the Children's Health Foundation Crumlin and the Northern Ireland Children's Hospice.
Now, Keylite has expanded its charity initiative outside of Ireland to support the Derby & Burton Hospitals Charity, which is local to the company's head office in Burton upon Trent, and to raise the total fundraising target to £30,000 across the three charities.
Keylite has already pledged £7,500 towards its £30,000 goal and is urging anyone getting involved to donate as well.
Jim Blanthorne, managing director at Keylite, said: "After proving to be a huge success throughout Ireland, we're very excited to be bringing the Kick It With Keylite Challenge to the whole of the UK.
"We've seen how much fun the Kick It With Keylite tour has been, and we can't wait to visit our UK merchant friends over the next few months to get everyone onboard. We're asking any branches that want to host a #KickItWithKeylite day to get in touch via social media or one of our sales reps."
For more information on Keylite Roof Windows' Kick It With Keylite Challenge or to donate, click here or visit the company's social channels.
>> You can read more about Keylite's developments in the Irish market here.