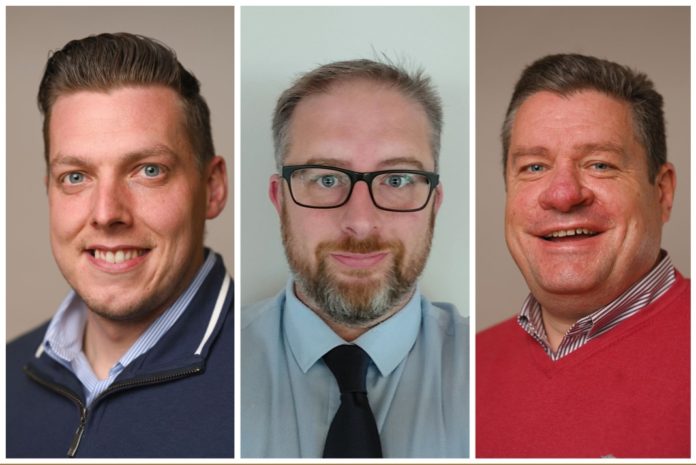 Keylite Roof Windows has appointed three new area sales managers to grow product awareness in their dedicated regions to support the company's expansive customer base in Ireland.
Ian Kelly has worked for a variety of brands for the past 20 years, with his last role being hired as the first salesperson for a London-based start-up company. Ian used his experience to build brand awareness from scratch, resulting in 1.5 million sales in just a couple years, along with the creation of an entire department.
Regarding his new appointment, Ian said: "I'm thrilled to be joining the team at Keylite, where I'll be looking after Dublin and the south east of Ireland – an area where I believe there are bags of potential that can benefit both loyal and new Keylite customers."
Award winning sales representative for beverage company Diageo, Ray Blake went back to college to study for his business degree at IT Sligo in 2017, which allowed him to progress into the construction sector.
Now overseeing the West Coast of Ireland for Keylite, Ray is excited to be getting out visiting customers and making his mark on the role. He said: "Working for a company and in an industry that I'm passionate about is something that really drives me. I want to ensure all my customers, from merchants to end users, feel as though they can always reach out to me. Making sure my customers feel looked after, supported and in safe hands is a huge priority for me."
In contrast to the other appointees, Dave Halleran has a long history in the construction sector. Since his first job working for his family's business, he has stayed closely connected with the sector throughout his career in telecoms and sales.
While working for software company SYNCHRO, Dave was drafted in to oversee a large new business sector, where he managed 40 regional retail stores and was responsible for multiple major business contracts.
Also, previously at Sherwin Williams, Dave said: "Between Keylite's fantastic career progression opportunities, renowned loyal customer base and product innovation, joining the team felt like an absolute no brainer for me. I'm very excited to get stuck in."
>> To read more about Keylite, click here.