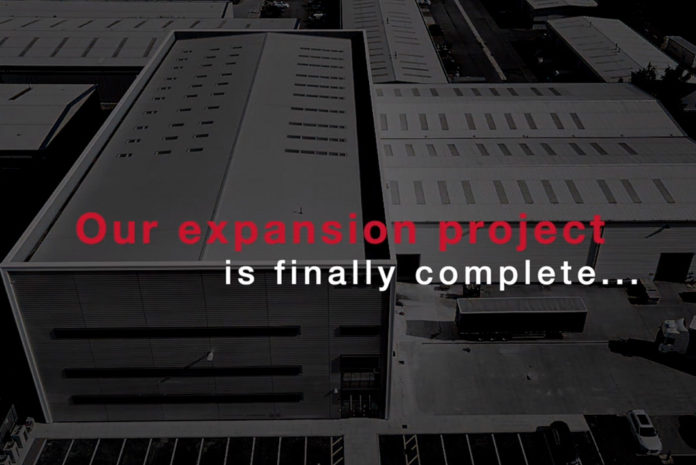 A major expansion project by EJOT will boost manufacturing capacity and technical and customer support at its UK headquarters.
The development more than doubles the size of the company's Yorkshire site, creating a state-of-the-art facility tailored to the needs of the UK market, with class-leading support for customer innovation.
Overall, the new site provides 4,500sqm of new manufacturing space and a logistical control centre with 40% more storage capacity. But one of the most important developments is the upgrade to the EJOT Applitec centre, which is already unique in the industry.
The EJOT UK investment programme was proposed and agreed well ahead of the implementation of a post-Brexit agreement. This was key to the company's long term vision to provide market-leading support to UK customers, whilst creating an EJOT Group manufacturing centre of excellence for many of its key products in Yorkshire.
The extended facility will allow for increased production of EJOT's core range of fasteners for both the construction and engineering sectors. It will also include a new facility for manufacturing the LIEBIG range of heavy duty anchors, the brand acquired by the EJOT Group from Finnish company Sormat in 2017.
The newly expanded site supports EJOT's family business approach that drives its global strategy to continuously re-invest profits into the business and futureproof its employment needs by providing youth career opportunities in highly skilled and technical roles.
>> Further information on EJOT's expansion project can be found in the upcoming September issue of RCI.