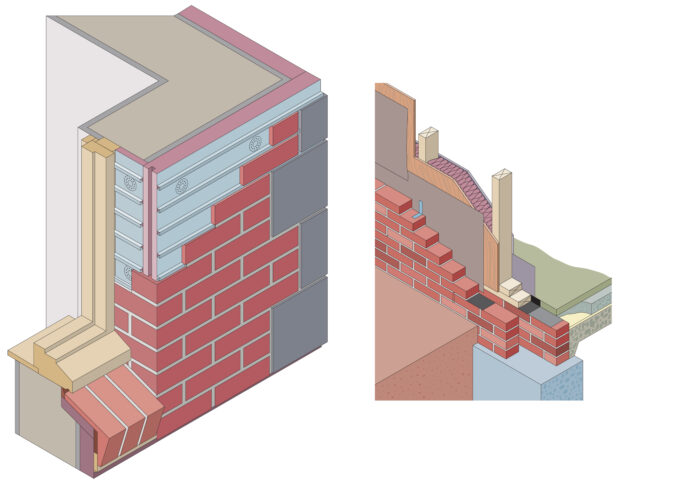 The Metal Cladding and Roofing Manufacturers Association (MCRMA) has published a new Guidance Document GD36 Cavity barrier for ventilated rainscreen façades.
The new guidance document considers the key questions about cavity barriers and offers guidance for their correct specification and explains the difference between a fire stop and a cavity barrier. It also examines the regulations for the various parts of the UK and gives installation recommendations.
With most modern buildings contain a multitude of concealed cavities and voids within or passing through walls, floors, ceilings and roofs, effective fire stopping, and cavity barriers are essential to restrict the spread of smoke or flames, and to maintain compartmentation.
>>Read more about the MCRMA's developments here.