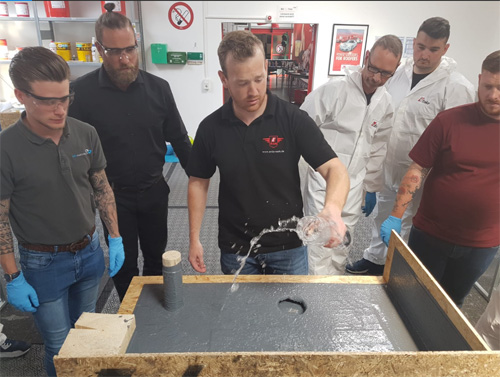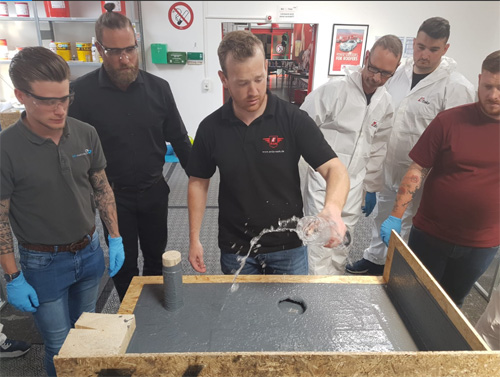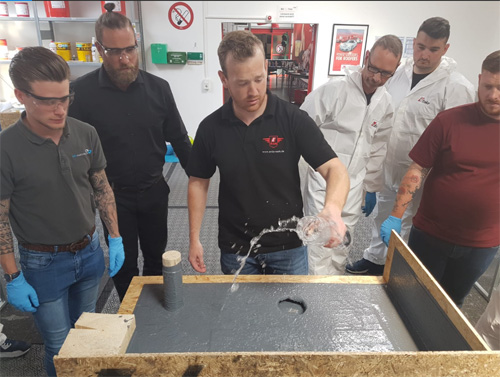 Investment into the next generation of roofing operatives is said to be a key corporate value held by Moy Materials, a supplier of waterproofing and insulation systems. The growing system suppliers have this month celebrated training over 500 liquid waterproofing operatives in conjunction with its partners, Enke-Werk, in little over four years.
As a member of the Liquid Roofing and Waterproofing Association (LRWA), Moy Materials has focused on the upskilling of operatives from across the UK and Ireland to ensure the highest level of workmanship using its liquid waterproofing products. With continued growth across the construction industry across various market sectors, many roofing companies are focusing on the upskilling and development of their staff, particularly in areas of liquid waterproofing, a fast-growing technology in the roofing industry.
As part of a three-day intensive training course Moy Materials, alongside Enke-Werk, have invested in operative training from practical demonstrations, classroom theory sessions and tours of the manufacturing facilities, which is said to ensure a full understanding of the liquid waterproofing process.
As part of their commitment to future generations of roofers, Moy Materials are sending 15 young roofing apprentices from the UK and Ireland to Enke-Werk's second international Impuls-camp in Koszencin, Poland, for three days of learning and activities in June.
Pat Farrell, managing director of Moy Materials, said: "Through our valuable partnerships we have worked hard to upskill over 500 roofing operatives in the sector of liquid waterproofing, providing positive investment to their respective parent companies and ensuring highly-skilled roofing operatives who are committed to the highest standard of workmanship."