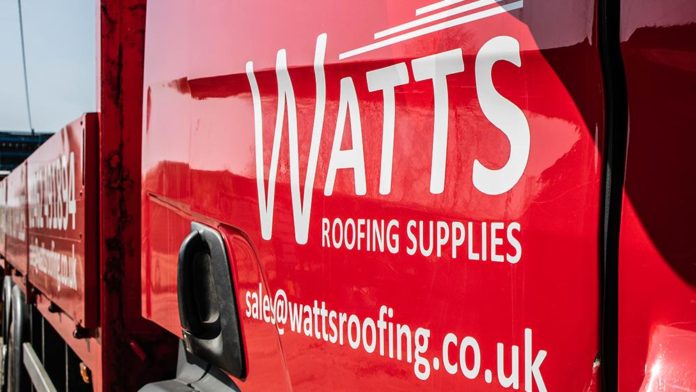 The National Buying Group (NBG) has added specialist independent merchant Watts Roofing Supplies to its growing family.
Founded in 2010, Watts Roofing Supplies is a growing independent roofing merchant, with three branches in Hertfordshire and Cambridgeshire.
Specialising in pitched and flat roofing materials, Watts Roofing Supplies also prides itself on customer service, providing support in choosing new or matching existing, tiles and slates for projects, ranging from small porches to large housing developments.
Shane Watts, director at Watts Roofing, said: "We heard about NBG through Alltype Roofing Supplies, who became a partner in 2019, and have already been experiencing the benefits of some great deals. They recommended that we looked into joining NBG too.
"We celebrated our tenth birthday earlier this year and are always looking for new ways to grow our business, so we're excited to be part of the NBG family, share our knowledge with other partners, and have access to some great new deals."
Nick Oates, managing director at NBG, added: "We're thrilled to welcome Watts Roofing Supplies on board as a partner. Our roofing category management team has grown considerably over the last 12 months with the addition of excellent new partners such as About Roofing Supplies, Alltype Roofing Supplies, Bernard Exton and Chandlers Building Supplies.
"Another high-quality roofing specialist is only going to make the team stronger and our volumes greater within the roofing sector. Our roofing partners are already working closely together sharing their expertise, so I'm confident that NBG's roofing team has a bright future ahead."