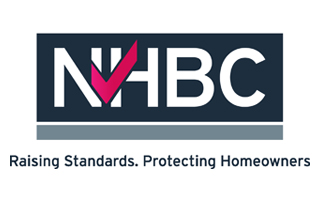 The latest new home registration statistics from the National Housebuilding Council (NHBC) have revealed that 41,222 new homes were registered across the UK in Q2.
The figures comprised of 31,753 private sector homes – a 6% increase on the previous 30,086 a year ago – and 9,469 public and affordable sector homes – a 13% decrease on last year's 10,845, creating a balance of +1% on the same period last year, making it the strongest quarter since 2007.
Broken down, the figures portray a mixed picture across the UK with half of the 12 regions showing an increase in registrations during Q2, including the South East (+37%) and the North East (+34%) with the other half reporting a decline in numbers, such as Wales (-30%) and London (-29%) compared to the same period last year.
The number of new home completions for the rolling 12 months July 2015 – June 2016 also increased by 6% when compared to the previous 12 months (July 2014 – June 2015). This mirrors the strong growth seen in registrations in recent years, resulting in these new homes being completed over the past twelve months.
Commenting on the Q2 figures, Mike Quinton, chief executive of the NHBC, said: "Our latest statistics show that the industry continues to consolidate on the strong growth in registrations seen over recent years.
"These registrations reflect continued industry confidence in the run-up to the EU Referendum at the end of June. Indeed, this period was the strongest quarter since Q4 2007, albeit still some way off levels seen over a decade ago.
"NHBC remains fully committed to support the industry to build new homes to the highest possible standards."