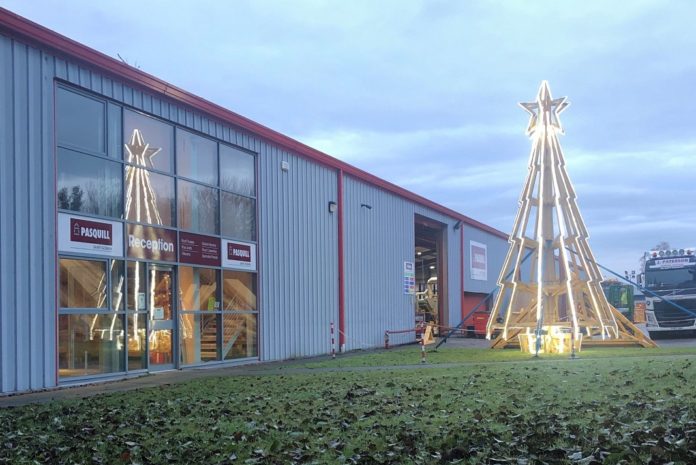 Pasquill, a manufacturer and supplier of roof trusses, has marked the start of the festive period by putting up its infamous 'Trussmas' Christmas tree.
Situated at Pasquill's Inverness branch, the tree stands at an impressive seven metres, and is made entirely out of trusses.
This is the third year the 'Trussmas' tree has been erected, with a smaller design originally created in 2017. For 2018, the tree was supersized following a great response, comprising of 11 different segments with a star completing the jaw-dropping design.
The Inverness design team used MiTek's Pamir 3D software to carefully plan the structure. The software's 3D modelling and augmented reality allowed the team to understand the scale of the tree, to allow it to stand. Once the design process was completed, the individual pieces were cut, pressed and plated together at the branch.
Donald Matheson, senior designer at Pasquill, said: "The team at Pasquill Inverness are proud to put up our 'Trussmas' tree for Christmas 2019 – it always gets such a positive reaction from staff and customers alike, and makes us feel truly festive. We welcome locals in the area to come to our branch to view the structure, and chat about the products and services we provide."