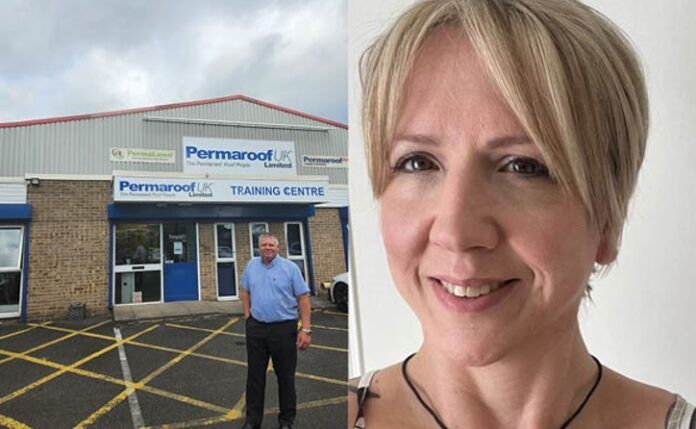 PermaRoof has appointed two new regional sales managers as is continues its growth.
Mick Coulson and Tracy Bray bring more than 50 years of combined experience to the sales team. Mick joins PermaRoof as area sales manager covering Yorkshire and the Northeast, and Tracy has been appointed as area sales manager taking over the South Wales and Southwest regions.
Mick, who has spent the last six years as regional sales manager at Eurocell, said: "The ambition, ethos, and approach to 'providing solutions over products' that the PermaRoof embodies particularly appealed to me – having worked in sales for many years and knowing how important strong brand values are in securing contracts.
"I am looking forward to getting stuck into the role and expanding my specialist knowledge of roofing products, particularly EPDM, as well as collaborating with the rest of the team."
Tracy started her career at 19 as an apprentice roof tiler and slater and has since held numerous different roles within the construction industry over the course of 29 years, before making the switch to sales.
She said: "Throughout my career I've worked across all areas of the roofing sector; Having spent many years fitting the products myself as well as teaching roofing disciplines, product training and development, this experience has put me in a unique position, where I've seen both sides of the coin. It allows me to understand customers' needs and concerns, and I think it comes across when I speak to them that I've dealt with these issues firsthand.
"I'm looking forward to joining the team and am ready to hit the ground running. PermaRoof as a business is highly respected within the industry, and I'm grateful to be a part of such a warm and welcoming team."