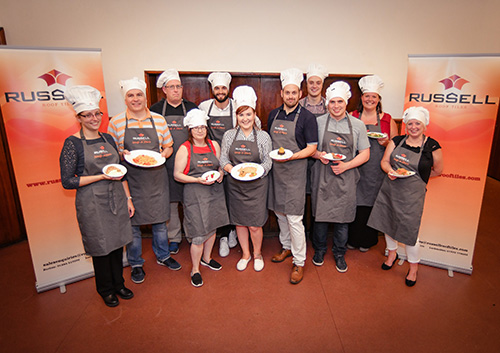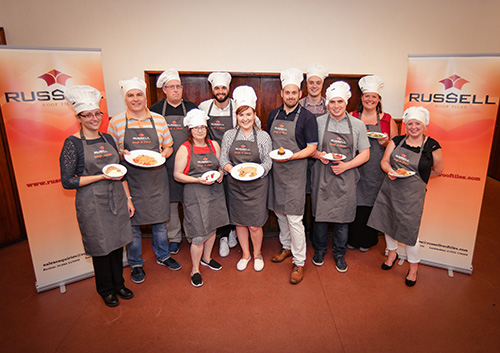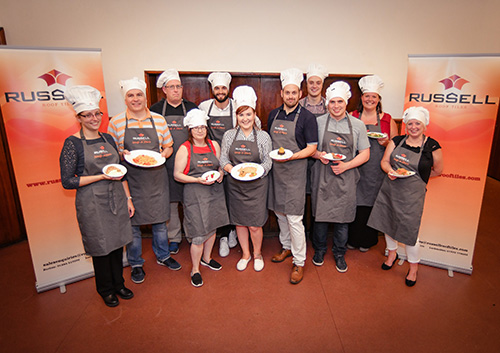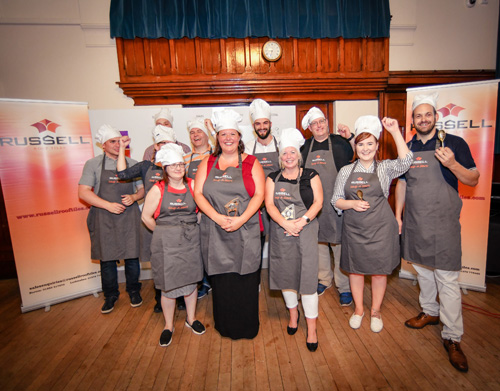 Two Russell Roof Tiles employees proved that they were the ultimate Soup-a-Stars at a special Master Chef-style event recently, which saw £1,300 raised for charity.
Hosted by the roof tile manufacturer, the fundraising event, named Soup-a-Stars, saw six couples from Russell Roof Tiles battle it out in front of friends, colleagues and food lovers, in a bid to be crowned cooking champion and raise money for local charities Staffordshire, Shropshire and Cheshire Blood Bikes, Dumfries and Galloway Blood Bikes and Nith Inshore Rescue.
Guests judged the couples on taste, appearance and creativity, eventually awarding the pink team – made up of Victoria Gibbs and Theresa Ensor – the most points for their delicious three course menu.
Ticket sales and a raffle all contributed towards Russell Roof Tiles, raising £1,300, which will go towards supporting the Blood Bikes charities. Both are volunteer-led, providing lifesaving medical supplies to NHS foundations, by transporting vital blood products, bone marrow, breast milk for premature babies and other life-critical supplies to local hospitals via motorbike.
Araminta Chesters, financial director at Russell Roof Tiles, said: "At Russell Roof Tiles, we enjoy holding unique yet exciting events, where our staff, customers and friends can have fun while raising money for brilliant, local causes.
"Our Soup-a-Stars event was no exception, with our wonderful chefs pulling out all the stops to serve up a delicious three course meal and each one of our guests taking on the role of the Master Chef Judge very well. The fact that we exceeded all our expectations by raising a fantastic £1,300 for charity as well, made the event even better."
Andrew Hayward, managing director at Russell Roof Tiles, added: "It was great to see so many of our friends, old and new, supporting us and our charities at the event. I would like to thank Araminta and our wonderful chefs who worked tirelessly to put on a wonderful and memorable event for everybody as well as our fantastic guests who helped us raise some serious dough for some worthy causes. I can't wait to see them all again at our next charity event!"