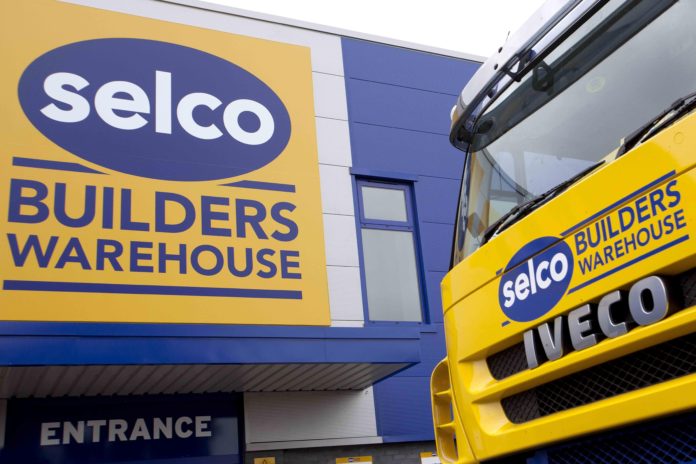 Selco Builders Warehouse (Selco) has begun a recycling programme from its Lightside Distribution Centre (LDC) based in Oxfordshire, to ensure, in conjunction with warehouse and distribution service partner Unipart, that all plastic and cardboard from its UK branches will be recycled.
Craig Ducker, head of operational projects at Selco, said: "Developing and enhancing sustainable operations is a huge priority within Selco and we are moving at rapid speed on a host of projects.
"One of those is recycling and we are delighted to fully launch our LDC programme.
"It means whenever a branch receives a delivery, which is multiple times a week, it can send back all of its waste and cardboard to the LDC, where it is packaged up for recycling."
Craig continued: "The programme has been launched for two weeks and it is working extremely well. We are very confident it will bring substantial benefits when it comes to reducing our carbon footprint.
"As a fast-growing company, we have a long-term strategy to operate sustainably and reduce our carbon footprint in the communities we operate in, and this is another step on the road towards achieving that."
Craig has revealed that proposals are being drawn up to also enhance the in-branch recycling programme with a view to that being introduced in 2022.
In addition to the recycling programme, Selco has also taken strong measures to reduce its carbon footprint by planting a Selco Forest near Jedburgh in the Scottish Borders. The builders' merchant has planted more than 100,000 trees to offset the carbon generated by two years of customer deliveries, and is increasingly turning to alternative fuel vehicles in its transport fleet, including Compressed Natural Gas vehicles.
>> You can read more about Selco's sustainable endeavours in the news here.