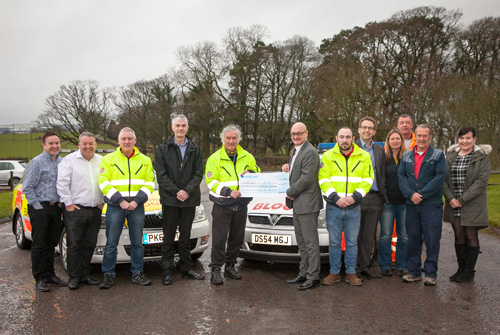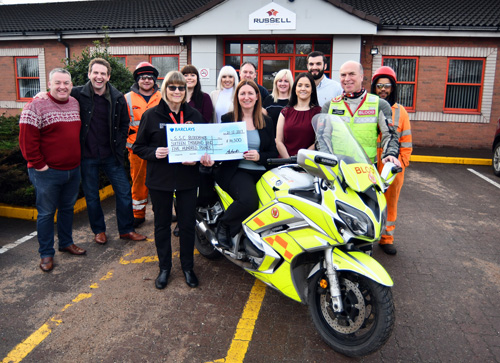 Staff at Russell Roof Tiles have raised £32,500 to help local vital services close to its factories. Staff from Burton on Trent and Lochmaben have danced, hiked, run and quizzed their way to raising the cash.
The money raised is being split equally between Shropshire, Staffordshire and Cheshire Blood Bikes and Dumfries and Galloway Blood Bikes. Both are volunteer-led, providing lifesaving medical supplies to NHS foundations, by transporting vital blood products, bone marrow, breast milk for premature babies and other life-critical supplies to local hospitals via motorbike, where every minute counts in helping seriously ill and injured patients.
This takes Russell's total fundraising efforts for the blood bikes to £56,000 across 2016 and 2017.
The money was raised by a wide range of fun and challenging fundraising activities. Fundraising activities included a gruelling 72-mile hike across Hadrian's Wall, a ballroom dancing competition, golfing activities and football matches.
Andrew Hayward, managing director at Russell Roof Tiles, added: "I have been amazed and delighted to see the lengths that the staff have gone across all our three sites. I want to recognise the support of the families of our staff and so many of our suppliers and friends who have gone above and beyond this year – all to help these two amazing charities and their dedicated teams who work incredibly hard to provide a vital and life-saving service."