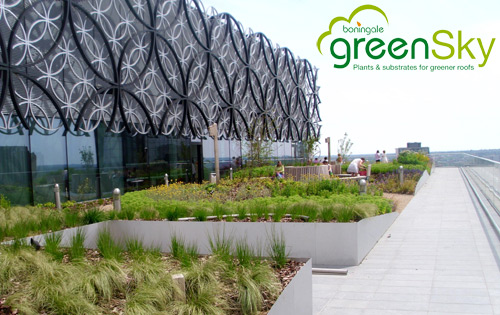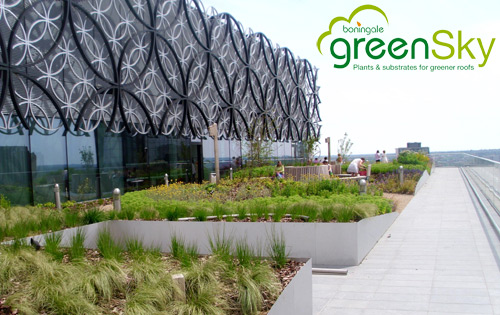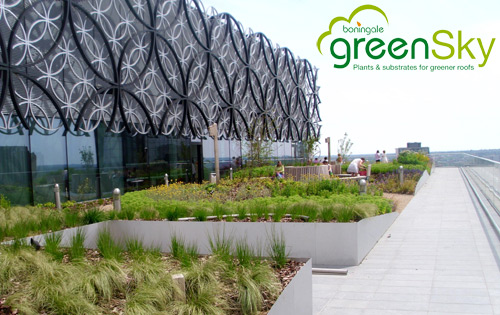 Boningale Nurseries – UK horticultural supplier to the landscaping market – says that it saw a huge growth in roof garden business in 2015, and predicts further growth in 2016, following a joint venture with its own green roof division.
Shropshire-based Boningale Nurseries said that through the combination of its horticulture experience and cutting edge research from its award-winning green roof department GreenSky, landscape architects working on designs that require a roof garden have been able to benefit from the whole package.
The joint venture offers landscape architects everything from specialist advice on how to plant a roof garden, to supplying all the planting stock they require – both for the roof garden and the surrounding landscape.
Frank Sandford, sales and marketing director for Boningale, said: "This has proven to be extremely popular because many of our clients appreciate the ease of working with a single supplier that has the in-depth knowledge required to provide high-quality advice and planting options.
"Thanks to combining our expertise, roof gardens became one of our key growth areas in 2015 and we expect this trend to continue into 2016 and beyond."
Mr Sanford said that the decision for the two departments to work more closely together came after an increasing demand, from landscape architects, for advice on creating roof gardens as part of their overall landscaping plans for both new building projects and for existing developments.
Maggie Fennell, head of Boningale GreenSky, added that these have included herb projects where GreenSky was able to recommend the correct substrate for the nursery's rosemary and lavender.
Ms Fennell commented: "By working more closely with the Nursery, our combined expertise has enabled us to work with contractors who are trying to create as much useable green space as possible," confirmed Maggie. "Because we have a 'one-stop shop' for landscaping and green roofs, we can provide our semi-intensive SkyPlugs and substrates, plus intensive roof options using plants from our nursery. This has led to our clients winning more projects, too."