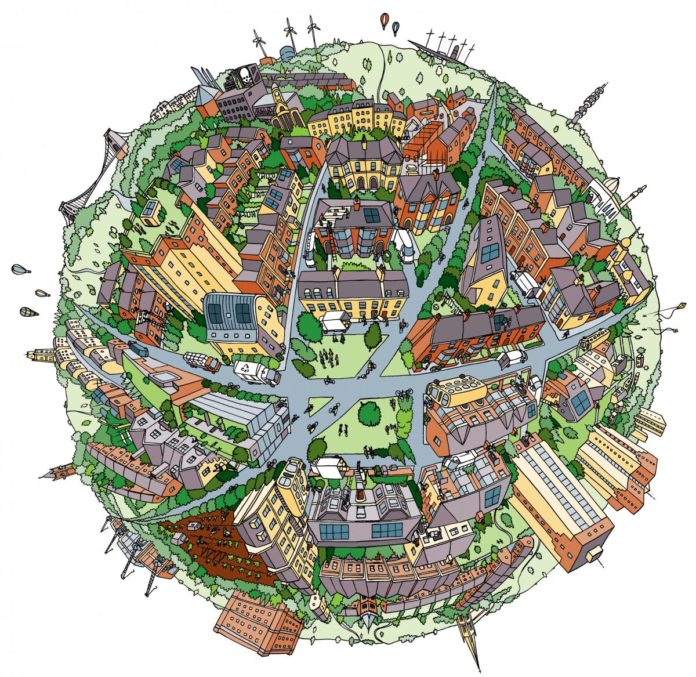 Builders who are registered to carry out green home refurbishments will be able to sub-contract in a bid to widen the number of tradespeople who can do the work.
The government said subcontracting any part of the work involved in installing eligible improvements must be carried out in accordance with the relevant publicly accessible standards certification (PAS), or microgeneration certification scheme (MCS) requirement with regards to subcontracting.
The primary installer must assume full responsibility for any subcontracted work.
The accreditation and subcontracting requirements and rules are the same across both the regular and low income parts of the scheme.
The move follows poor take up to register with TrustMark to do energy efficiency retrofits such as insulation, solar panels and heat pumps under the government's Green Homes Grant scheme.
The Federation of Master Builders (FMB) said just three of its 250 members interested in doing the work had registered. This is because few building firms have the MCS or PAS 30 required.
However, Rico Wojtulewicz, housing and planning policy head of the The National Federation of Builders (NFB), said allowing sub-contractors to do the work was creating another layer of bureaucracy and would not guarantee high standards.
"It's illogical to assume having a sub-contractor with a registered firm taking on the liability will ensure quality," he commented.
Rico said shell companies could be created to do the work and then close if there was a problem. The NFB added that PAS 35 certification, which covers the whole lifetime of a building, would have been a better qualification.
Training and tax cuts needed
He also said that adopting a retrofit passport where homeowners can have a survey on their property to see what needs to be done would encourage take-up among consumers.
Furthermore, the FMB said scrapping VAT on home improvements would motivate more people to sign up for the voucher scheme, which offers homeowners a £5,000 grant to fund the cost of improvements.
Brian Berry, chief executive of the FMB, said: "With one in five builders saying clients do not have the cash to go green, the government should temporarily cut VAT on home improvements, so that more capital is available for homeowners to do the extension they want, while also improving the energy efficiency of their home.
"It is also essential that the government funds and makes available the necessary training courses for builders, so that they can get accredited to deliver green home upgrades, and to a quality standard."
Brokers Hank Zarihs Associates said development and refurbishment finance lenders agreed that a training scheme should be launched to help builders reskill.
The government launched the Green Homes Grant scheme on 30 September, 2020, for an initial six months, but has extended it to March 2022.
It expects to allocate £2 billion to the scheme, although this is looking optimistic because of the obstacles impeding widespread take-up.