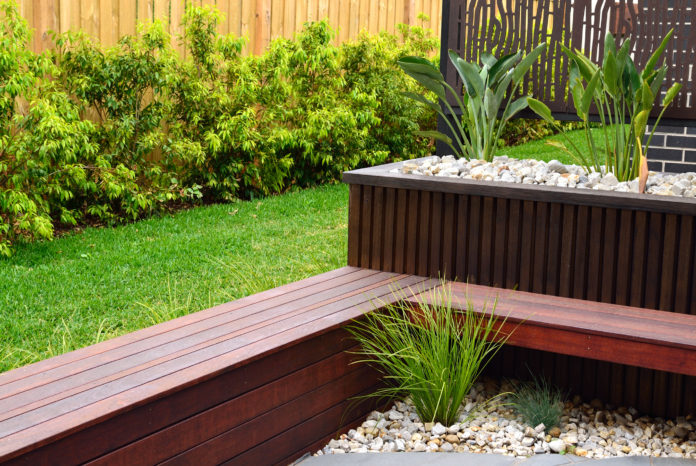 The UK is experiencing a garden-renovation boom post-lockdown, with seven in 10 homeowners (68%) vowing to imminently (in the next three months) alter any outdoor space they have to include more greenery, according to a new study by Burton Roofing Merchants.
Despite the cost of materials (68%) cited as a main consideration in any outdoor project, six in 10 homeowners (61%) revealed they would actually be happy to stretch their budget a little further and pay more for tools and materials if they were more eco-friendly.
A third of homeowners (29%) will also consider the long-term environmental impact of their work before commencing with their garden improvement project.
The study of 2,500 homeowners follows Chancellor Rishi Sunak's announcement of a £3 billion green investment package, that included plans to decarbonise public buildings and cut emissions from Britain's poorly insulated homes.
The research suggests that 25 to 34-year-olds are particularly concerned with the environmental impact of any outdoor home improvements they make, with two fifths (40%) suggesting they would look into the sustainability of their materials, compared to only 16% of 45 to 54 year olds.
Men (35%) consider the environment more than women (24%), when planning a renovation project.
Bristolians are leading the charge when paying that little bit more for eco-friendly materials, with 80% willing to pay more for sustainable options. Glaswegians (71%) and Londoners (69%) are also keen, whilst the people of Southampton (35%) were the least willing to spend any extra for something eco-friendly.
Homeowners who will pay extra for eco-friendly materials and tools are as:
Bristol: 80%

Glasgow: 71%

London: 69%

Birmingham: 67%

Leeds: 59%

Manchester: 59%

Liverpool: 55%

Norwich: 54%

Sheffield: 53%

Nottingham: 53%

Newcastle: 50%

Cardiff: 48%

Edinburgh: 45%

Southampton: 35%.
Homeowners from London (44%) are the most likely to consider the long-term environmental impact of their outdoor home project, with Bristol (40%) and Sheffield (34%) residents also deeming this important. Edinburgh residents (5%) were recorded as being the least likely to consider this.
Commenting on the survey findings, Paul Hattee, managing director of Burton Roofing Merchants, said: "It is fantastic to see so many UK homeowners putting their mind towards an outdoor constructive project during what is a difficult time for everyone. Green spaces are vital for our mental and physical well-being, so it is natural that many want to make their outdoor spaces greener.
"Whilst the study has highlighted a positive trend, it is vital that any homeowner looking to modify their outdoor space plan out their project in detail to avoid having to re-do any of the work in the near-future.
"The study demonstrates that the UK is a country of homeowners that take pride in the appearance of their homes and outdoor areas."