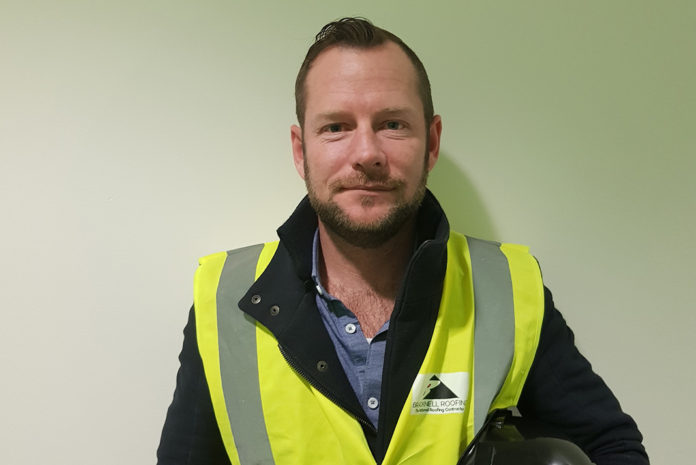 Bracknell Roofing has promoted Paul Northrop to the role of branch manager for its south coast branch in Southampton.
The former roof tiler – who was formerly senior contracts manager at the Ocean Way branch – brings nearly 25 years' experience to the position, as well as a clutch of qualifications and accreditations.
He already has his sights set on growth for 2019 and will work with the branch's contracts team to secure more projects – especially with housebuilders on the swathes of new developments planned on the south coast for the company, which is part of Avonside Group Services.
Paul said that the south coast branch's strength is in newbuilds and that it already has a strong order book moving into 2019. He has set himself the challenge of building on what's already in the pipeline.
Speaking about his new role, Paul said: "I'm delighted to be given the opportunity to step into the role of branch manager, and I have a very clear vision for growth, particularly in the short and medium term.
"I've already got strong relationships with a number of QSs in the region, and I'll be looking to develop these further to ensure that Bracknell Roofing is in pole position to secure more contracts.
"The south coast branch has a great team and can demonstrate a good mix of experience on projects. Newbuild housing estates are what we're well known for, but we do get involved in a wide variety of other projects, such as a recent one where we reroofed nearly 300 houses for a local authority – which had specific issues around the conservation of protected animals.
"I really enjoying working for a large national company, and it spurs me on to make sure that the south coast is the star performing branch in the company."
Paul recently completed a Level 3 Institute of Leadership & Management qualification, a Level 6 in Construction Management, and the health, safety and environmental practice and management accreditation NEBOSH.
Paul's promotion is another example of the company's philosophy of recognising, investing in and promoting talented people, according to Simon Smith, divisional director at Bracknell Roofing.
He said: "Bracknell Roofing is in the very fortunate position of having a wealth of highly experienced and committed people in all parts of the business, so when opportunities arise, they are able to take the next step in their career progression with us.
"Paul is very ambitious and has a clear plan for growth, and we're looking to support him and the team on the south coast."