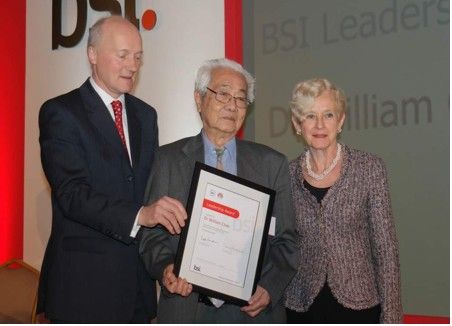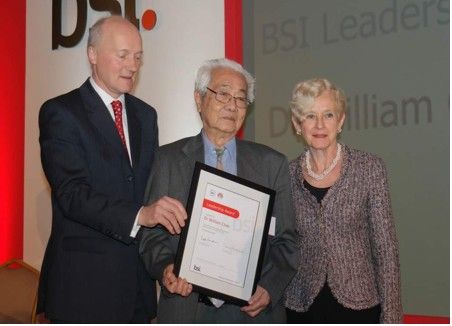 The BSI (British Standards Institution) has presented Dr William Chan with the Leadership Award at its 2015 Standards Awards last month.
Mr Chan has received the award for demonstrating outstanding leadership skills as a BSI committee chairman and has been recognised for his contribution to the recently revised BS 5534:2014 (Slating and tiling for pitched roofs and vertical cladding – Code of practice), which the BSI describes as having been substantial.
The new document incorporates important guidance on the application of the Eurocodes for structural design in terms of wind loading for roofs using discontinuously laid products such as slates and tiles. The BSI says that BS 5534:2014 represents the biggest change to roofing practice in the UK for over 30 years.
Since his first involvement in standards activities in 1971, Dr William Chan has made many contributions to a range of National, European and US standards. BSI says this required his particular blend of skills in civil and structural engineering, as well as his own brand of quick thinking diplomacy.
He is one of the few engineers with experience in both pitched roofs (slating and tiling, and sheeted roofs) and flat roofs, and as such he has acted as drafting consultant on many roofing standards.
Dr Chan is currently convenor of CEN/TC 128/WG3 (Structural design guidance for specifying solar fixings). The resulting CEN Technical Report will provide guidance to non-structural engineers, telling them how to design and specify solar fixings complying with the Euro-Codes.
To find out more about the BSI's 2015 Standards Awards and see the full list of awards click here