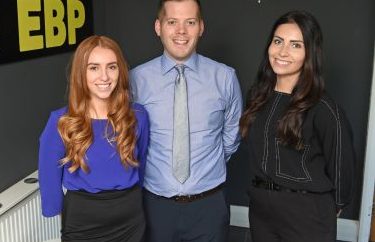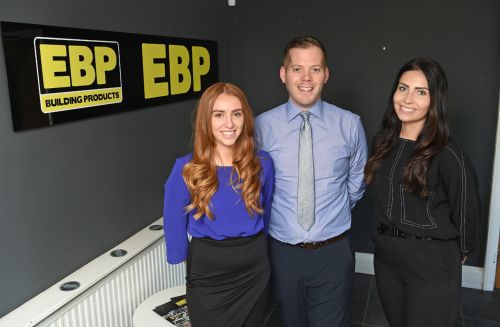 A north west-based building products supplier has recruited a business development manager to spearhead UK-wide growth.
Abbie Mosley will be instrumental in EBP Building Products' expansion from its base in Blackburn, Lancashire.
A management buyout led by Philip Brooke in 2015 saw the Ensor Building Products business, founded in 1929, enter a new era in addition to a change in trading name and redefined style of business at the beginning of 2017.
EBP Building Products is a specialist importer and distributor of roofing, drainage and building materials to builders' merchants and the construction industry, sourcing quality and competitively priced products locally and from across the globe.
Abbie's recruitment is integral to the next phase of EBP's expansion and has enabled managing director Philip Brooke to consolidate his team, with Jess Brooke joining in June 2017 as head of sales and customer service, and Sam Brooke joining in October 2017 to spearhead developing new commercial and market opportunities for the business.
Philip explained: "Abbie is talented and ambitious and brings valuable experience of working closely with customers as well as the manufacturing, logistics and distribution side.
"She is looking to take her career to the next level and EBP is the perfect platform for her to achieve this as we aim to consolidate and build upon our position as one of the UK's leading challenger providers to the construction industry.
"Abbie's appointment means EBP can continue to deliver and enhance our excellent customer service, along with our compelling value proposition, enabling us to spend more time with both customers and suppliers to ensure we remain innovative, competitive and focussed on growth."