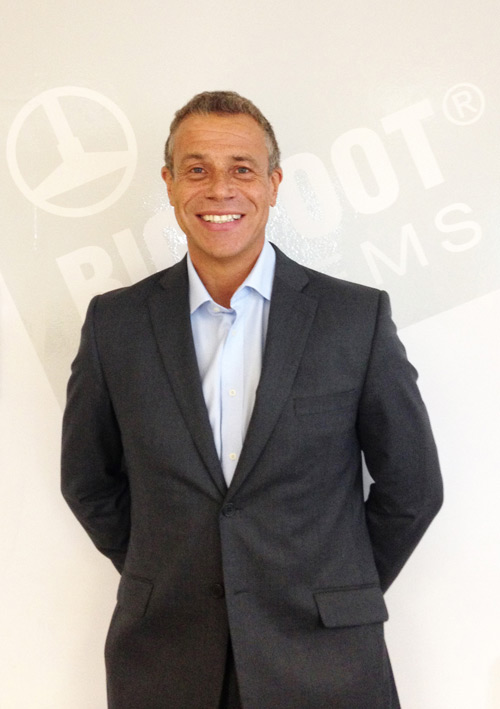 Big Foot Systems has announced the appointment of Stuart Freeman as commercial manager for Europe.
Mr. Freeman brings with him a wealth of industry experience after 27 years in construction. He joins Big Foot Systems from fan manufacturer Nuaire, where he held the position of business development manager for export sales covering Europe and the Middle East.
In addition, he has expertise in working with engineering teams to provide project-specific technical solutions. Mr. Freeman has also worked as a mechanical design engineer, which Big Foot Systems says gives him useful insight into this key area.
Kevin Bergin, general manager at Big Foot Systems, said: "We are delighted to add Stuart to our growing team. Stuart has vast experience of working in Europe and the Middle East and so will be a valuable asset to our growth in these territories. In addition, Stuart also has the technical expertise of working in engineering teams on project solutions adding to Big Foot's wealth of technical experience."
Talking about his new role, Mr. Freeman said: "I'm looking forward to working with our customers to meet their specific project requirements and identifying new opportunities. In my new role I will have a dual focus on both our long-term regional development and on identifying major projects for long-term project pipeline / specification opportunities."
Stuart will hope to expand Big Foot's customer base both geographically and technically, focusing more on OEM (Original Equipment Manufacturer) opportunities where the addition of Big Foot's equipment would enhance and strengthen product offerings.
He added: "By identifying new and emerging markets where new standards and regulations are being introduced, we will be able to encourage a broader client base to consider new methods to support rooftop plant. This will enable us to expand our sales representatives located in key regions to provide the necessary technical support and brand awareness."