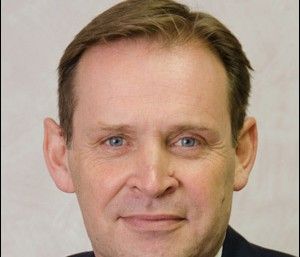 The board of Superglass Holdings has announced the appointment of Ken Munro as chief executive, with immediate effect.
Mr. Munro assumed responsibility for all operational activity within the Superglass business in February 2015 when he was promoted to the position of managing director of the company's principal trading subsidiary, Superglass Insulation.
He now moves into a position of overall leadership of the Superglass group following an extensive recruitment process that identified Ken as the best candidate to lead the group – a view that was endorsed by the company's principal shareholder, Peter Gyllenhammar.
Prior to joining Superglass as director of strategic development and sales, Mr. Munroe occupied senior management roles within NCR Corporation, Havelock Europa and a number of other private businesses.
The appointment means former chief executive Alex McLeod has stepped down from the board with immediate effect. Superglass says it would like to thank McLeod for his tireless efforts and contribution over the past six years, which saw Superglass face a challenging trading environment.
Mr. Munro's appointment and the subsequent departure of Mr. McLeod comes after John Colley stepped down as chairman of the board on June 19, 2015. The search has begun for a new chair, in which time Mark Cubitt, senior independent director, will act as interim chairman until a permanent successor is identified.