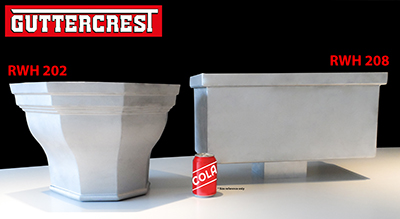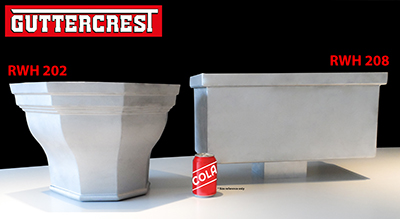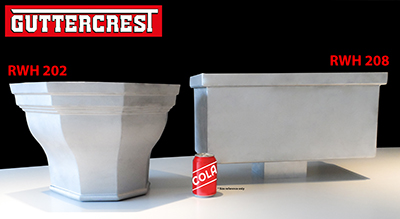 Guttercrest has announced the launch of two new hopper heads, to its standard range – the RWH202 and RWH208 are both supersized versions of existing designs, and cast from marine grade aluminium.
The company says the RWH 202 is the bigger brother of the existing RWH 201 Cast Hopper, still featuring the classic Fluted design, it has a much larger rainwater capacity, and is compatible with all of the Guttercrest downpipe range up to 200mm diameter for Round and 150 x 150mm on the Square and Rectangular range.
The dimensions of the RWH 202 are: 430mm width, 300mm height & 325mm depth.
The RWH 208 is another large rainwater hopper design that can accommodate a vast range of downpipe sizes and is also designed to fit across a range of property styles, from modern structures to period buildings.
The dimensions of the RWH 208 are: 600mm width, 275mm height and 275mm depth.