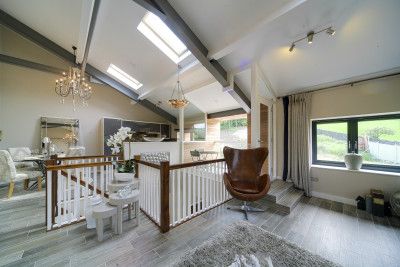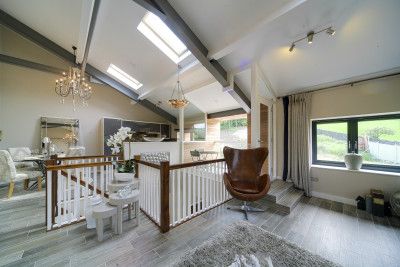 Situated in the heart of Helmshore village, two industrial buildings of historical value – The Power Mill and The Loom – are being granted a new lease of life through a redevelopment project that will see the creation of 42 contemporary apartments.
Preserving the external appearance of the buildings while allowing enough natural light in to comply with the recommended lux levels is always one of the main challenges in conversion projects. But Cheshire-based developer Molloy Hale has found an easy, elegant, and inexpensive way to introduce plenty of daylight with the Aurora Roof Windows from LB Supplies.
Siobhan Molloy, director for Molloy Hale, said: "Listed buildings make for incredibly attractive redevelopments, but one has to be very creative in finding solutions to adapt the space for modern requirements. Roof windows and skylights can dramatically improve the quality of such a dwelling and after some research we came across the cost-effective Aurora Roof Window and ordered a sample from LB Supplies.
"We thought it was a brilliant product, and amazing value for money – we have now installed over 80 Aurora Roof Windows in our mill conversion project. They have made a tremendous difference, with our one, two and three-bed apartments now benefiting from optimum levels of daylight, thanks to our first-rate roof windows."
Exclusively available from LB Supplies, the Aurora Roof Window comes with the Aurora Tile & Slate Flashing, a multipurpose product that can be used for installations on both slate and tile roofs.