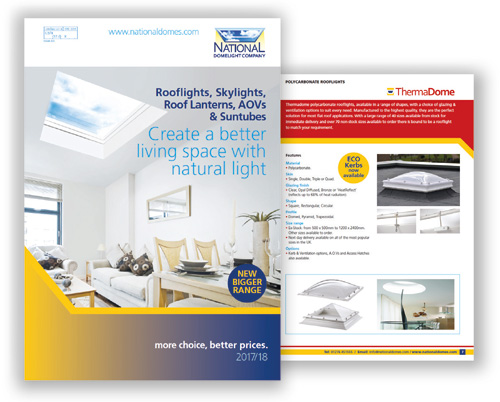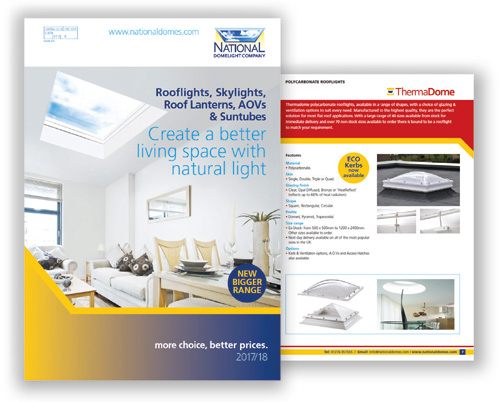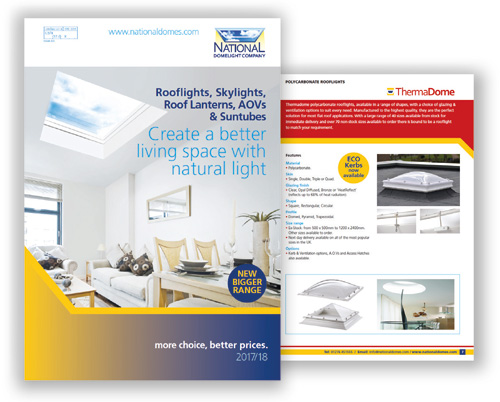 NDC has launched its latest collection of polycarbonate and glass rooflights, showcased in its 2017 Range Brochure.
New for 2017 is NDC's Lunaglaze rooflight, a flat glass rooflight in standard specification available for next-day delivery. It's NDC's first product to offer both PVC and aluminium frame options.
Additionally, the AstroGlaze range has been extended to offer larger one-piece flat glass rooflights.
The popular Mardome range in polycarbonate and glass has been expanded, as has the classic Coxdome collection. The brochure's 'Site Specification & Measuring Guide' and rooflight-type infographic ensures the best product choice for the project, all in a handy A5-sized brochure that's perfect for the tool bag.