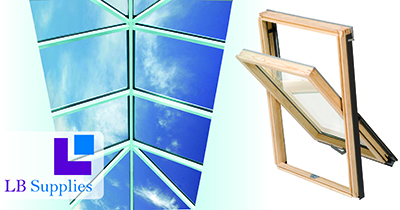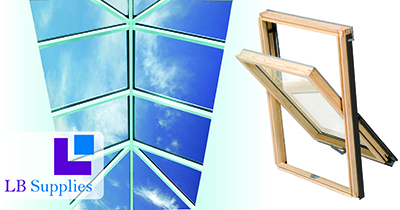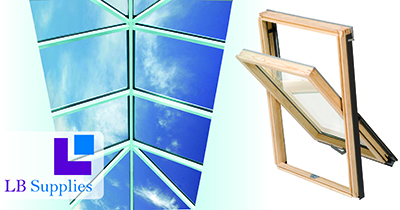 LB Supplies says that, with new-build homes failing to deliver the space British families need, 2016 will see even more homeowners expanding their current properties rather than move.
As a result, it says garden extensions, garage, loft, and even cellar conversions will keep the local builders and contractors busy, with some home improvement products such as roof windows, skylights and roof lanterns being at the top of the "renovation wish list".
Adrian Cooper, sales director at LB Supplies commented: "Local builders will thoroughly benefit from this trend, and we've also experienced a significant increase in demand for our products, in the first two months of 2016.
"We specialise in the supply of roof windows, skylights, flat roof windows and roof lanterns, as well as all of the adjacent products and accessories, and have noticed our customers are using increasing volumes of glazing within their projects, in line with the contemporary trends in architecture and the modern consumers' tastes."
As demand for housing continues to grow at a very fast pace, building land becomes increasingly expensive, leading to Britain delivering the smallest new homes in Europe, according to the Commission for Architecture and the Built Environment (CABE).
Mr Cooper added: "This is why homeowners now prefer to stay put and explore the full potential of their property. But this can be difficult and, especially in prime locations, such as city centres, sometimes the only way to create more living space is by expanding underground, or in the loft of an existing property. This type of project requires specialist glazing solutions to draw in as much natural light as possible.
"Our customers use walk-on rooflights and internal/external walk-on skylights to bring daylight to an otherwise dingy cellar, and they install roof windows into attic conversions, leading to the creation of a high-quality, desirable environment in an otherwise neglected part of the house."
LB Supplies, also trading as LB Roof Windows, offers a range of roof windows, skylights, sun tunnels and walk-on windows from brands such as Velux, Aurora, Dakea, Sunsquare and Coxdome.
The company says that it has also recently added the Atlas Roof Lantern to its product portfolio to help builders capitalise on the current market trends.