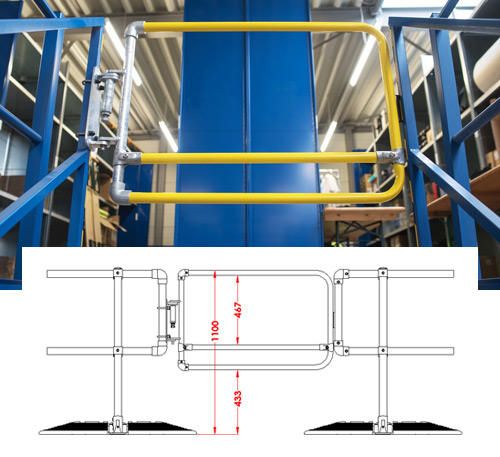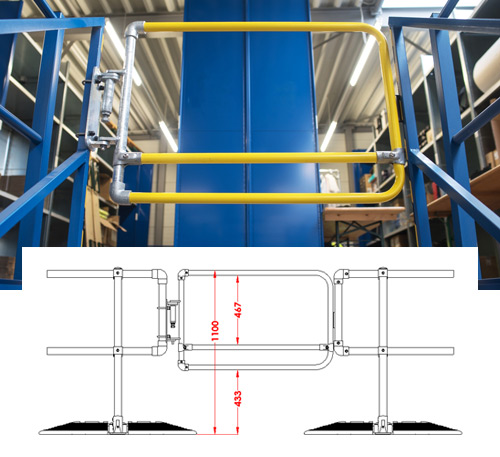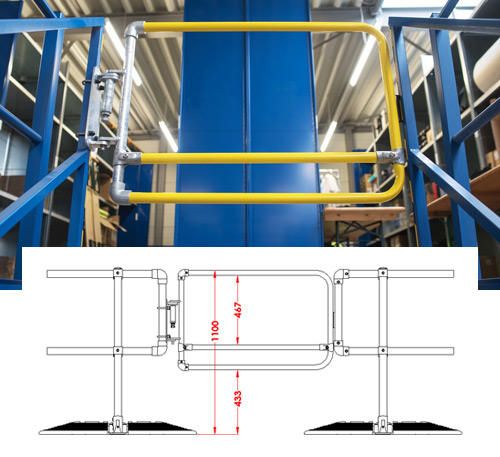 Kee Safety, a global supplier of safety railing systems, has adjusted the design of its Kee Gate range to satisfy the requirements of BS EN ISO 14122-3:2016 Safety of Machinery – Permanent means of access to machinery – Part 3: Stairs, Stepladders and guard-rails. The new Kee Gate range retains the key elements of the existing safety gates, but has been modified to meet the BSI Standard.
Designed to work both internally and externally, on ladder and stair access points, roof hatches, walkways and roof tops, Kee Gate ensures maintenance, inspection and warehouse staff can fulfil their job, follow best practices and comply with current safety standards, without putting their safety at risk. Kee Gate safety gates are spring loaded so can automatically close behind the user, providing an added level of security and overcoming the potential for human error.
The Kee Gate range is available in galvanised steel and if required can be powder coated in safety yellow. It is available with standard 'U' bolts for fixing to uprights of 33.7, 42.4 and 48.3mm diameter, enabling the gate to be fixed quickly to existing support structures, posts or stringers. An additional fixing pack is provided which allows the gate to be fixed to square, flat or angle uprights. Kee Gate is 1m wide and is designed to be trimmed onsite, saving companies the time and money it takes to fabricate their own gates.
As well as being compliant to BS EN ISO 14122-3:2016, Kee Gate also complies with the requirements of EN 13374 Class A and is CE marked to EN 1090. The company says the system has undergone extensive testing to ensure total reliability of the gates.