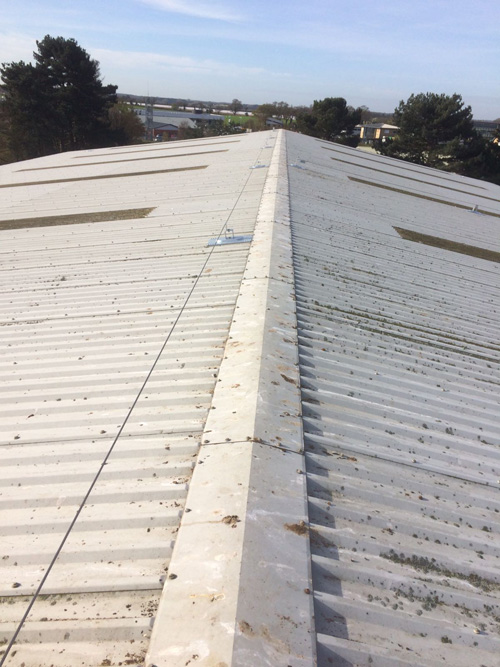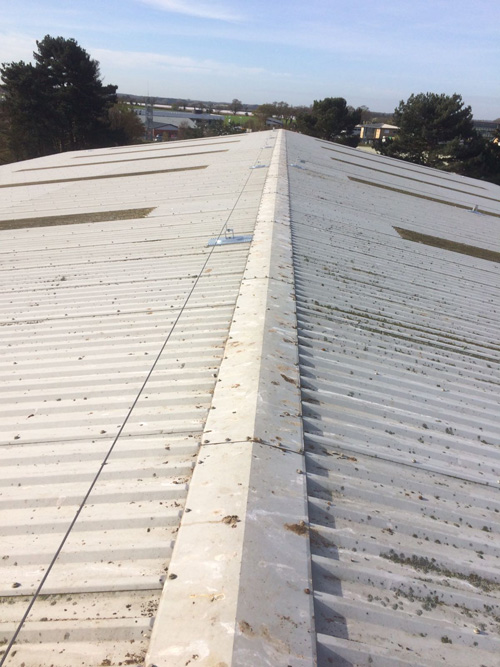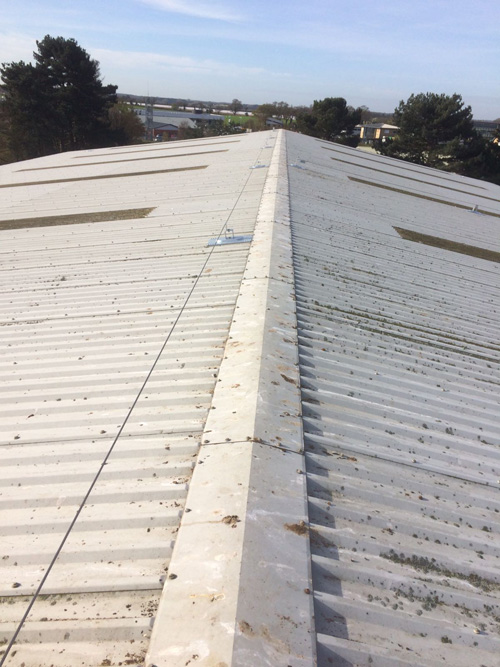 Steadfast, the working at height safety specialist has supplied and installed its KeeLine lifeline solution to Pik-a-Pak to provide effective fall protection for employees who access the roofs for maintenance and inspection work. While the warehouse roofs already featured safe access systems, the client recognised the need for a more advanced system to facilitate the cleaning of the gutters. Warehouse manager, Daniel Clapton contacted Steadfast to carry out a full site survey and recommend a suitable system. Steadfast suggested the installation of 200m of KeeLine, a horizontal lifeline system.
Daniel Clapton commented: "Overall, the whole project went very well. The KeeLine system that Steadfast has installed provides us with the assurance that anyone accessing the roof will be safe."
KeeLine is a wire-based horizontal lifeline system that has been designed to provide continuous fall arrest / restraint protection. Fit for use in areas where guardrails are not suitable, the system allows maintenance / inspection teams to safely work on the roof and provides a virtually invisible solution. Installed as a permanent lifeline system, it offers uninterrupted access for up to three users across the whole roof, allowing them to freely move around the surface.
The KeeLine system utilises 8mm grade 316 stainless steel wire and allows spans of up to 12m between posts. KeeLine also incorporates PAS (Progressive Absorbing System). If the user falls, the shock absorbers, intermediate brackets and support posts will deploy and deform so that the loadings applied to the building's structure is below 10Kn.