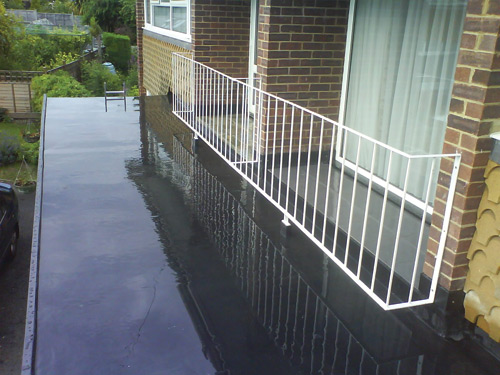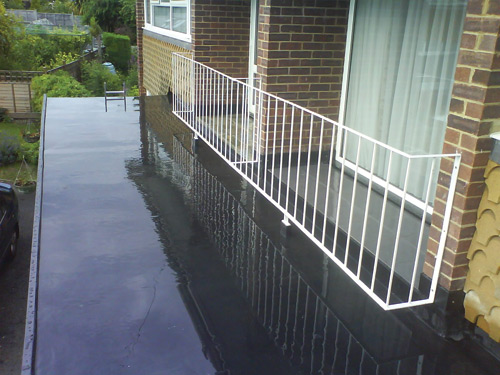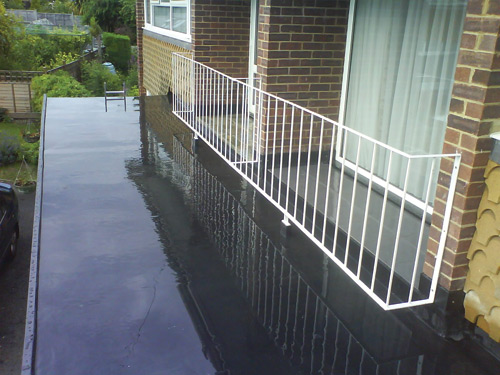 We've been told that the earliest known method of roofing was using the woolly skin of a giant mammoth in 40,000BC Siberia. After thousands of years of using whatever looked safe, secure and warm, fast forward to 100BC – when the Romans introduced slating and tiling. It wasn't until 750AD that thatched roofing made its debut and 300 years later, shingles made their entrance.
Roofing has come a long way since those days, and thankfully we now have many solid and secure options available to us. Flat roofing, in particular, came into its stride in the early 19th century when liquid waterproofing started. It originally included natural bitumen combined with man-made materials such as jute, straw and rag felt. By the mid-20th century, modernised materials were well in use and they have been continually developed and enhanced to make the high quality flat roofing options we have available today.
With so many options available, roofers have the opportunity to use different techniques for different jobs and requirements – allowing them to match the right product to the right job and budget. So what are the options available today?
Reinforced Bituminous Membranes (RBM): A waterproof material on a roll, RBM represents a proven technology that has been used for over a hundred years. With a wide range of products available, it is a flexible option that suits most applications and roof sizes, in both commercial and domestic situations.
Liquid waterproofing systems: Liquid waterproofing systems are cost effective, quick and simple to apply – cold-applied straight from the bucket by brush or roller. Made up of a single liquid component, there is no need to mix products or add catalyst, and these systems can be applied wet on wet without the need to wait for coats to dry. Some liquid products are solvent free, virtually odourless and have extremely low VOC's, making them safer and more pleasant to install.
GRP roofing systems: GRP is ideal for creating flat roof systems that are strong, completely waterproof and can last a lifetime. It can be finished with a range of trims and pigmented top coats, which is a big hit with customers. Applied cold onto OSB using a roller, GRP is quick and easy to install, creating an attractive seamless finish.
EPDM: Ethylene Propylene Diene Monomer rubber was introduced in the mid-20th century and is suitable for both domestic and commercial flat roofing markets. EPDM is strong, lightweight and easily installed. It is a great choice for modern flat roof repairs and replacements, or to cover a new flat roof structure. The beauty of EPDM is its superior weatherability, being resistant to ozone, UV radiation, and extremes of temperature. Highly flexible and with a seamless finish, it requires little or no ongoing maintenance.
Single Ply: Single ply membranes have been in use in the UK roofing industry for over forty years and provide waterproof protection that is ideal for large areas. Essentially, single ply is based on polymers derived from oil that have been formulated for very long term flexibility and resistance to solar radiation. These are formed into large sheets ranging in thickness from 1.2-2.0mm, and are usually supplied in rolls 1-2m wide and up to 20m long. Single ply is applied cold and can be mechanically fixed, bonded or ballasted.
Green roofs: A green roof is a flat roof that is partially or completely covered with vegetation and a growing medium, planted over a waterproofing membrane. Green roofs not only look beautiful, they help to save on heating and ventilation costs, as well as significantly improving air quality.
Paints and solutions: For cost-effective, all weather application, non-bituminous and bituminous paints and repair solutions offer proven protection, even in the most demanding conditions. With products suitable for wet weather application and available ready to use, they form an incredibly tough, fibre reinforced, flexible membrane. They are ideal for day-to-day maintenance or emergency repairs, prolonging the life of damaged roofs.
Whether you have shied away from flat roofing before, or even if you are an experienced flat roofer, it pays to choose a waterproofing product that best provides a simple and cost-effective solution for your project. Flat roofing has developed over hundreds of years and is continually evolving; if you need assistance, don't look for the nearest giant mammoth, turn to a one-stop supplier. They will give you all the expert help and advice that you may need in making the right choice.