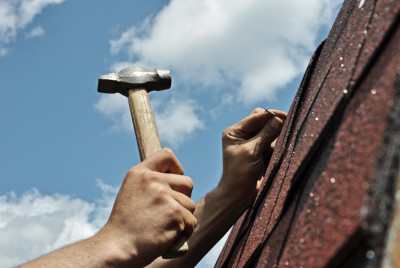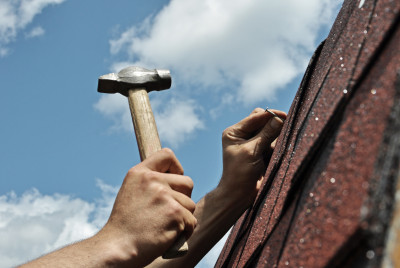 There's no doubt that roofing is a competitive business. Try any online search of roofing services and thousands of contractors will be flagged up. Although many of these will be specialist roofing contractors, many others will be general contractors. However, if all are offering roofing services, then what's the difference?
Unlike a specialist roofing contractor, general contractors tend to provide other building / property repair services alongside roofing. Very often, they will be employed to carry out multiple services at the same time and on the same site. Of course, generalists can deliver each element of a build well, however more often than not, their roofing skills don't match those of a specialist roofer.
A specialist roofer has a higher skill set; and it is this knowledge, experience and expertise in roofing that sets him apart from a generalist. A significant investment in equipment, safety, people and infrastructure means that a specialist roofer can offer a higher quality of work at a faster rate, thereby making the most of their business without compromising quality or service.
Tangible benefits?
Whilst a specialist roofer may have superior knowledge and expertise, can this actually be translated into real tangible benefits? The answer is a resounding YES. The phrase 'time is money' applies to any industry and none more so than roofing. Having specialists with the right skills for the job is the best way to keep control over schedules, minimise delays and risks, and to keep projects on track. More importantly, they will deliver the right solution for the job by using the best suited products in the most appropriate way – all installed to the correct legislative standards and able to achieve quality and lasting results. There's also less chance of mistakes that cost time and money, so real value can be delivered to the customer.
The roofing industry offers numerous professional accreditations through which a specialist can carry more prestige and credibility than a generalist. Schemes such as TrustMark and CompetentRoofer provide a platform to fly the flag for high standards and best roofing practice, whilst providing the credentials to stand out from the crowd. CompetentRoofer also enables specialists to bypass Local Authority Building Control (LABC) and quickly self-certify Building Regulations on roof refurbishment. Equally, being a member of Which? Trusted Traders helps boost reputation via online homeowner reviews; thereby giving customers added reassurance.
Access to accredited contractor schemes also means access to accredited products, and this too can open the door to new business opportunities, more complex projects and increased referrals. Conversely, generalists are more likely to rely on de-skilled / DIY products which only serves to reduce the scope of their services. Through training schemes and membership of trade associations such as NFRC, specialists are best placed to deliver added value services such as manufacturers' warranties, full roof service / reports, risk assessments, method statements and site security to name a few.
Specialism to new heights
Heritage roofing specialists take specialism to new heights. Churches, for example, have some of the most complex and detailed roofing work of all. The exclusive National Heritage Roofing Contractors Register provides a listing of only those roofing companies that have the vital skills and experience necessary for heritage projects. Equally, flat roofing can be incredibly skilled as much of it relates to the performance of the roof / building and the necessary products required.
Following the recession, some roofers will have thought about diversifying to reach a wider audience. However, can a generalist prove to be a false economy? 2014 ONS statistics show that the median annual pay for skilled construction tradespeople stood at £25,242 – significantly more than the median wage of £20,417 for general contractors. Construction Skills Network estimates suggest that the number of roofers in the UK will actually increase by 1.6% over the next four years, creating more competition and more opportunities. Therefore, with market growth for roofing nearly double that of other skilled tradespeople, the future looks bright for roofers.
To meet the specialists' needs, a number of specialist roofing merchants now employ expert teams with knowledge of current regulations, allowing them to better advise roofers – rather than simply acting as a shopfront. Supplier expertise can also extend to local knowledge, with some able to tailor their stock based on the materials most commonly used locally. Product manufacturers and merchants are also providing a wider range of products and materials to assist the specialist at work.
Specialist vs generalist
Roofing may be roofing, however, the differences between a specialist and a generalist are immense. Specialists not only have extensive opportunities to expand their business horizons, they can help bridge the skills gap that is prevalent throughout the industry. More importantly, they help raise standards and best practice in roofing; shaking off outdated and inaccurate perceptions of our industry once and for all. Specialists need to shout from the rooftops about their skills and the benefits these bring, as ultimately they help bring peace of mind to property owners who are investing in one of the most important elements of their home.