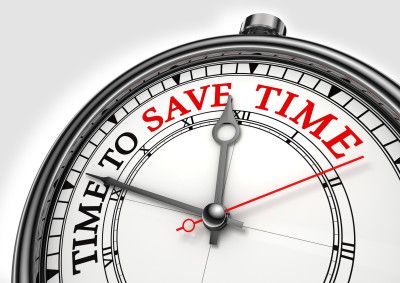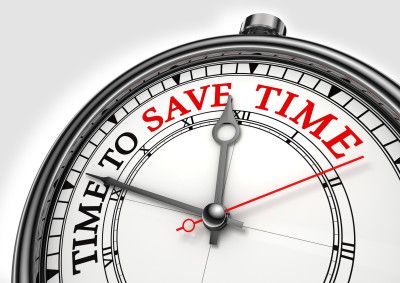 You hear people say 'time is money' in just about every job, but it's particularly true for the construction industry, where new-build and refurbishment projects alike can suffer the knock-on effects of delays.
Since roofers are often involved in the latter stages of a project, once the majority of a building's structure is in place, these delays can have a significant impact. This can prevent you from moving on to other jobs and having to manage staff and material issues when faced with erratic project schedules; potentially increasing your costs.
The right person for the job
Having the right team for the job is paramount if time savings are to be made. By making best use of roofers, and other specialists, significant time reductions can be achieved.
While general contractors might be appointed to carry out all of the jobs on a site, the phrase 'jack of all trades, master of none' can spring to mind. Of course, generalists can deliver each element of a build perfectly, however it can increase the time taken on a project as they come to grips with certain skills.
Specialist roofers, on the other hand, are able to offer a higher quality of work at a faster rate. This is thanks to their investment in people, equipment and infrastructure with one specific aim in mind – maximising profitability without compromising quality.
Specialist skills can provide time reductions at every stage of a project. Construction times can be cut thanks to the employment of skilled labour, and post-construction services are reduced as high-quality installation will remove the need for call-backs. Likewise, at design stage, in-depth knowledge of requirements will prove invaluable. Also, at the procurement stage, working with specialist suppliers can allow materials to be priced and ordered more quickly.
Roofing specialists – the facts
Following the recession, it's natural that some roofers will have thought about diversifying to reach a wider audience. However, becoming a generalist can prove to be a false economy.
The need for more specialists is referenced by the CPA's 2015 Skills Report, created in conjunction with the Construction Industry Training Board (CITB), which states: "The research finds that a lack of skilled staff, outdated qualifications, an ageing workforce, insufficient high-calibre candidates coming into construction, and difficulty accessing skills funding are all holding the industry back."
2014 ONS statistics also show that the median annual pay for skilled construction tradespeople stood at £25,242, significantly more than the median wage of £20,417 for generalist contractors.
For roofers, the figures are even more encouraging, with market growth nearly double that of other skilled tradespeople. This may not come as a surprise to some, as Construction Skills Network estimates suggest that the number of roofers in the UK will increase by 1.6% over the next four years; creating more competition and more opportunities.
Our own figures show that as the time taken to carry out a job compared to a generalist decreases, salaries rise. For roofers, who operate an average of 10% faster than a general contractor, this equated to a £22,417 average annual wage in 2014. Plumbers on the other hand, who work 35% faster earn approximately £5,000 more per year, showing the importance of making best use of your skills to reduce the time spent on site.
Help is at hand
To help make things easier for roofers, product manufacturers and merchants are providing a wider range of products and materials which can help speed up the roofing process. In addition, supply partners can provide 'added value' services, such as reviewing a building's plans to suggest the most suitable materials and roof build-up to not only save costs, but to help meet efficiency targets too. By working with BIM-ready files, the amount of time taken to specify products can be reduced, while also allowing roofers to demonstrate a build-up's heat retention qualities.
A number of suppliers also employ expert teams with knowledge of current regulations, allowing them to better advise their customers, rather than simply acting as a shopfront. This expertise can also extend to local knowledge, with suppliers able to tailor their stock based on the materials most commonly used locally.
By aligning yourself to a reputable supplier and choosing only quality products, your time can be freed up so you can carry out the main part of your job and make sure your customers are given the best option for their property; helping the referrals flow in. It's a win-win for all.