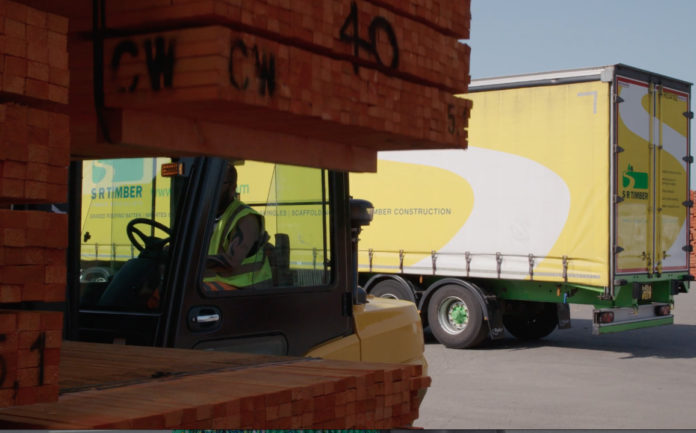 SR Timber's trading director Shaun Revill tells RCI that in the wake of the UK securing an eleventh-hour trade deal with the EU, he hopes that more-stringent border checks can help to start wheedling out some of the poor-quality or fake batten, or even consignments from unsustainable sources arriving in the UK.
Once the new rules around importing and exporting goods to and from the EU to the UK came into force at the start of this year, the media were always going to have a field day.
There have been reports about backlogs at ports, consignments having incorrect paperwork, fresh produce being spoiled because of delays, and even lorry drivers having their ham sandwiches confiscated.
I think most experts predicted there would be teething troubles, but hopefully these will all be ironed out in the next few weeks, so that we can all get as close to frictionless trade as possible.
For SR Timber, one silver lining in all of this is that there will be a greater onus on the UK border agencies to inspect the paperwork of timber imports a little more closely.
Yes, it will be a slight hindrance to the company because it may mean an ever so slightly longer lead time for the process of goods arriving at the three ports we use in the UK – but this should be negligible, as we know that all our paperwork is in order and stands up to scrutiny.
As the UK's largest importer of roofing batten, including our flagship Premium Gold, SR Timber knows that its paperwork is fully robust – due in no small part to the fact that we have complete control of our supply chain, from the forests of the Baltic states to our controlled manufacturing and transportation infrastructure. This, I might add, also incorporates our long-term commitment to sustainability.
Knowing that there is now greater scrutiny at ports, this will hopefully start to deter some of the suppliers of batten from unsustainable sources, poor-quality or, worst of all, counterfeit batten that is described as fully graded.
And, in an ideal world, the border authorities will reject any goods coming into the UK that don't meet sustainable requirements or are sub-standard goods.
Hopefully, in the months and years to come, batten arriving in the UK will come from legitimate and sustainable sources, and comply with the British Standard so that roofing contractors can have complete peace of mind that they are working with quality, compliant material.