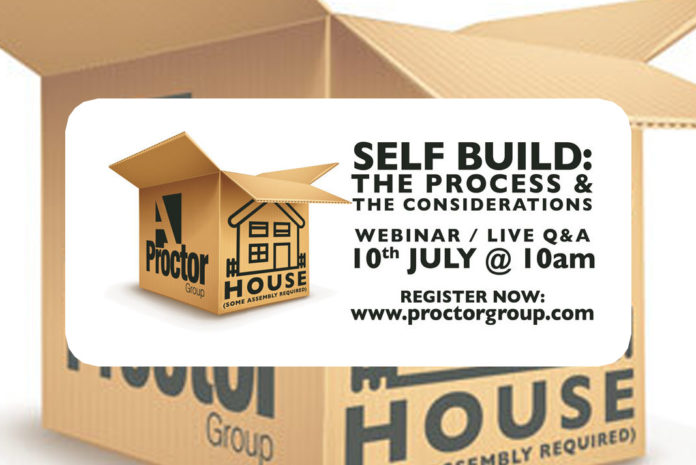 Register now to save your place for the forthcoming 30-minute webinar from A.Proctor Group, which will be taking place on Friday, 10 July, 2020 at 10am.
This webinar will cover the following topics:
Self-Build options

Design and cost considerations

Energy efficiency trade offs

Personal experiences with self-build.
The webinar will be followed by a live video Q&A session, hosted by A.Proctor Group's managing director, Keira Proctor, along with staff from the company's technical and sales team.
To register for the webinar, click here.