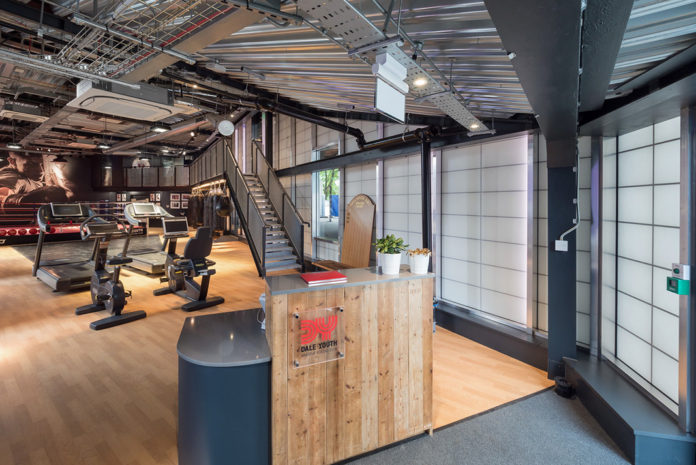 As part of the BBC DIY SOS build to support the Grenfell community, Structura UK helped to realise the project to build a new community centre and a replacement Dale Youth Amateur Boxing Club – located in Bay 20 of the Westway. Both projects are aimed to support the survivors of the Grenfell disaster.
Over 200m2 of Kalwall translucent cladding has been used along the whole elevation of the new Boxing Club, using the newly adapted THERM+ 'stick built' curtain walling system from RAICO. This is the first project realised using the new system and is said to have worked 'remarkably well'.
The scheme was also supported by Fabrication Facilities which supplied specialist fixing brackets and On Site Recruitment which supplied the glazing fixers.
This new Kalwall+Raico system offers versatility, even allowing the switching of materials such as aluminium, steel or glued laminate timber (Glulam) within the same façade. This means the framing can be prefabricated at the factory and then assembled on-site with the Kalwall panels being incorporated.
In addition, Structura says that there can be a seamless transition between the panels to fixed or operable windows without the need for additional structural changes or support. This combination maximises natural daylight, whilst allowing vision out and controlling solar gain.
Overall, the system allows for monolithic, single action installations, which saves time on-site and gives 'excellent' cost benefits together with a high thermal performance and a long lifecycle.
Kalwall is a popular choice for projects where performance, long lifecycle and low maintenance are required, coupled with an aesthetic finish. The aluminium or thermally-broken grid core with interlocking I-beams give Kalwall 'incredible' strength.
The lightweight system reduces the need for supporting structures, while offering the highest protection in terms of wind-borne debris and resistance to impact, abrasion and point loads. The exterior face is colour-stable and includes a UV-resistant, self-cleaning surface.
According to the company, this means that normal rainfall helps to keep the surface free of dust and dirt, while at the same time retaining its original colour during the weathering process. Furthermore, the inclusion of an erosion-prevention barrier is said to protect the interior from weather exposure and the risk of fibre-bloom, cracking and crazing.