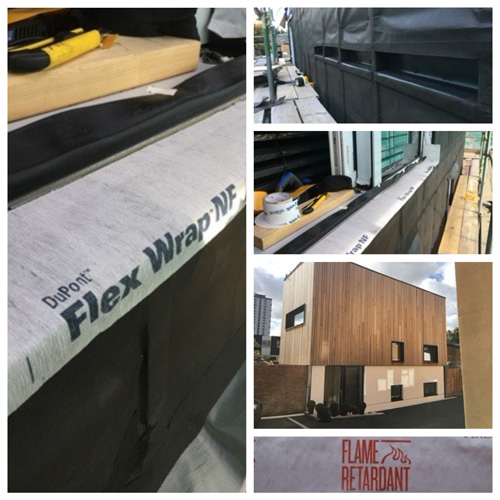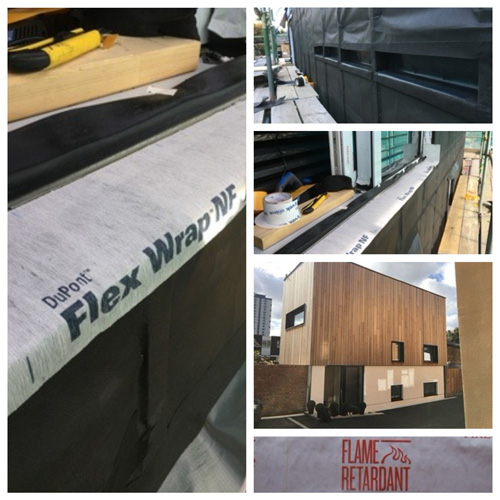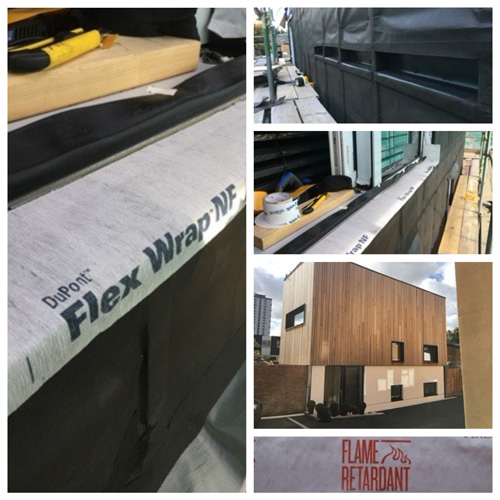 Small may be beautiful, but it isn't always easy. In fact, creating a compact new-build to squeeze into a limited footprint in London, while meeting all regulations was a challenge of grand proportions for design engineer, Joe Stuart of Warehome. This ambitious project certainly met the 'interest factor' for Channel 4's iconic TV show. Occupying a plot of just 9.5 x 4 m, the house is a contemporary timber frame design using structurally insulated panels, on the site of a former coffin workshop in east London, and is the smallest two-bed residence permitted by London planners.
Apart from elegant aesthetics and ensuring a sense of light and flow in a restricted space, safety and sustainable performance were also key considerations. To ensure excellent wind, water and UV-resistance with superior vapour diffusion, while also minimising fire risk and enhancing airtightness and thermal stability, a combination of Tyvek membranes, tapes and sealants were applied to the building envelope.
Among the products and systems used to achieve the performance goals of this design is Tyvek UV Façade, a specialised all-black breather membrane, which is said to allow for greater design freedom and confidence when installed behind open-jointed façades. It makes the ideal 'behind-the-scenes' partner for the elegant Cedar cladding that Joe selected for the exterior.
Another important element is Tyvek FireCurb Housewrap, a fire-retardant breather membrane that has been applied to protect the timber frame structure and the foam-filled SIPS – a vital specification due to the proximity of neighbouring buildings. In addition, a concertina-style airtight sealant tape, Tyvek FlexWrap NF, was fitted to thoroughly seal awkward joints and penetrations, including the bespoke windows that Joe designed. This optimal system is completed by Tyvek Supro underlay.
Joe said: "I chose the best products and combinations available. I needed absolute reliability when it came to quality and performance. Great advice and service from the DuPont regional manager and the experts at the Tyvek Building Knowledge Centre made addressing the project's complex challenges far easier and more straightforward. This may be one of the smallest two-bed houses in London, but it will always be one of my most important projects, and an example of what my practice can achieve."
Joe added: "I know that I have made the right choice in Tyvek, and I can have complete confidence in the long-term performance and energy saving of the building envelope."

The build took Joe two years to complete at a budget of £250,000.