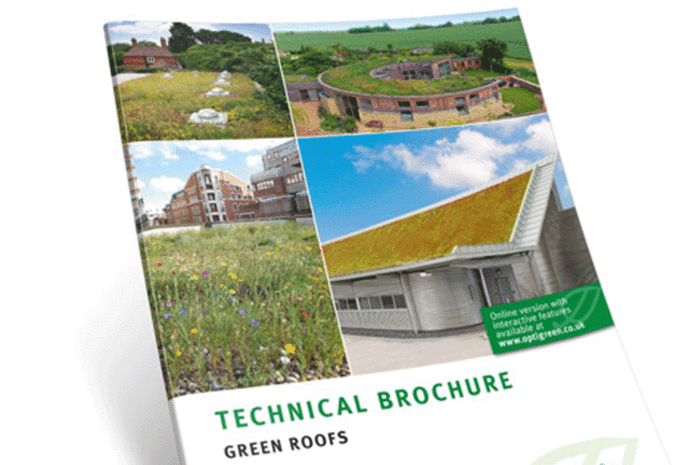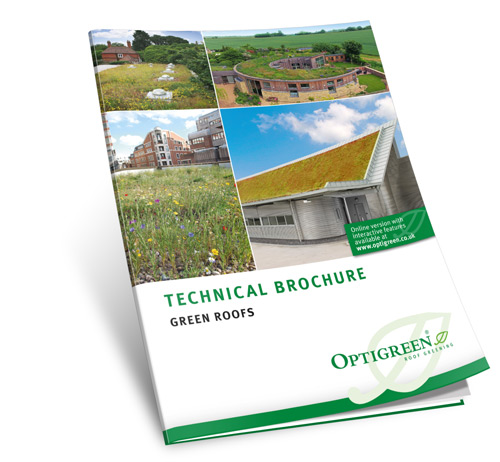 Optigreen has released an updated version of its fully comprehensive Technical Brochure.
Consisting of 96 pages, the updated Optigreen technical brochure combines basic and specialist knowledge of roof greening and gives safe and approved solutions in accordance with GRO and FLL Green Roofing Guidelines.
Each green roof system solution is presented with the most relevant data, system build-ups, accessory products and a brief description.
The brochure also includes some new Optigreen products and system solutions for blue roofs, pitched roofs and roof planters.
Webcodes included in the new brochure, enables users to access up to date information on all its optimised products and systems through the website www.optigreen.co.uk. The online version of the continuously updated brochure has interactive features and links to further information and services.
To request a free copy of the new Optigreen technical brochure, contact info@optigreen.co.uk