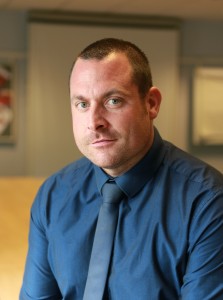 With the Government focus clearly set on delivering large volumes of housing, there has been some concern about the impact this could have on the quality of homes being built in the UK. This is where the new BRE Home Quality Mark (HQM) comes in – a voluntary national standard for new homes which uses a 5-star rating to provide impartial information on a new home's design, construction quality and running costs.
The HQM goes some way to filling the hole left by the scrapping of the Code for Sustainable Homes by scoring new houses on their environmental footprint, as well as their resilience to flooding and overheating in a changing climate. Crucially, as well as focussing on the sustainability of building materials, it also considers their durability.
The BRE launched a beta version of the HQM, including associated technical guidance, in December 2015 and the scheme is now open for house-builder registration, with the industry being encouraged to provide feedback of its experiences to inform the next version.
The HQM measures the performance of new homes across a number of different areas under the broad headings of living costs, health and wellbeing and environmental footprint. Key areas of interest for roofing and cladding contractors are scores for durability of materials, maintenance costs, performance of homes in extreme weather and the environmental impact of the home's construction. Under the environmental section, house-builders get credits for using responsibly sourced building materials and those that have the lowest environmental impact.
HQM and roofing & cladding
So how will the scheme affect roofing and cladding contractors? Although it includes social and private housing, the one downside of the HQM is that it is voluntary and is dependent on both consumer demand and housebuilder take-up. Therefore, the amount contractors are affected will depend entirely on how many house-builders decide to sign-up to the scheme, which the BRE is offering free registrations to for the first six months.
Some housing associations and house-builders have already been taking part in pilot schemes. As take-up increases, contractors may very well see a change in the product specifications they receive from house-builders, housing associations and local authorities, as they start to switch to products with responsible sourcing accreditations, low environmental impacts and guarantees of product durability.
House-builders will need to provide a significant amount of evidence to ensure they can achieve credits under the HQM scheme and we are playing our part by making it easier for them with instant access to product information on our website, including environmental and sustainability documents such as responsible sourcing certification and EPDs. However, there still needs to be more clarity about how house-builders will prove they have used the most durable construction materials, as this can be open to interpretation.
For example, dry fix systems are thought to be inherently durable but as the industry is becoming increasingly aware, many are realising that systems do not all offer the same levels of quality and durability, with many focussed on designing- in affordability rather than long-term performance. The key aspect is that this scheme must allow manufacturers to be able to differentiate themselves and their products and not simply offer a minimum standard of durability. The good thing about the Code for Sustainable Homes was that it drove continuous innovation and improvement and the new HQM must do the same.
Quality of workmanship
We also think that given the current skills shortage, one critical area not covered in the HQM is the quality of workmanship delivered on a building. Even the highest quality products and systems will deliver poor performance if they are inadequately installed. This needs to be considered as part of the HQM assessment.
As a manufacturer we can play a role in tackling this challenge through easy to install and innovative products, free training and technical support. However, to tackle inconsistencies in the quality of workmanship in another way, we'd also encourage the specification of full roofing systems from reputable roofing manufacturers.
Not only does this approach reduce the risks associated with using multiple suppliers and products, but complete systems are often significantly more prescriptive and feature comprehensive supporting information such as NBS, ensuring compliance with current standards and guidelines.
A positive step
The introduction of the new HQM scheme is undoubtedly a positive step for the industry and we are optimistic that it will be beneficial to quality manufacturers such as ourselves. We have invested significantly to make sure our products are responsibly sourced, the most durable and have the lowest possible environmental impact, so any scheme that recognises these product qualities is beneficial.
However, although early signs are positive with many house-builders supporting the introduction of the HQM, the proof is always in the amount of registrations and the demand for such a scheme. With such pressure to build large volumes of homes in tight timescales, will house-builders have the time to provide the necessary amount of information required to get a star rating? The only sure way of adoption is if the scheme genuinely gives them a way of differentiating the high quality of their homes and helps with sales volumes in a competitive market.
Consumer understanding of the scheme is therefore crucial to its success and the onus is on all parties in house-building to ensure potential homeowners understand the benefits of the HQM and the long-term savings it could bring them. Crucially, they also need an incentive to choose a home registered under the scheme. For example, it would be good to see insurance and mortgage providers recognise the HQM with reduced premiums.
The HQM has the potential to play a vital role in ensuring we build the quality, as well as quantity, of homes needed in the UK, but this can only happen with both consumer and house-builder engagement.