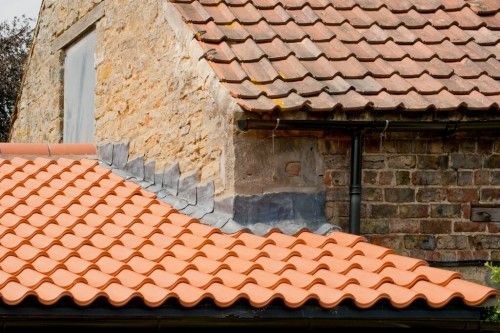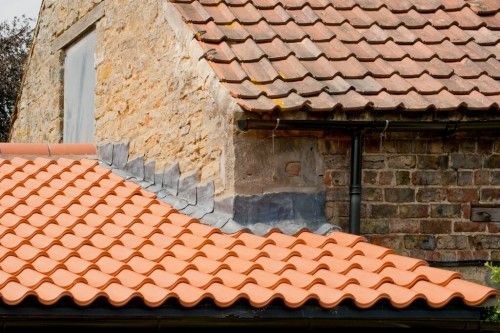 Although generally speaking the pitch of new build roofs has stayed fairly consistent, if not getting slightly steeper in recent years, in contrast the home improvement market has seen growing demand for low pitch roofing products. Indeed, low pitch features highly among online searches for roof tiles and is also an area that merchants are increasingly asking our sales managers about.
The relaxation of planning laws in 2012 means people can now build single story rear extensions up to four metres deep on a detached property, or three metres on a semi or terraced house, without planning permission and this has clearly been a driver for low pitch roofing products. Many homeowners prefer the aesthetic of a pitched roof over a flat one for a rear extension but need tiles that will match the main roof. Inevitably they need them to perform at a lower pitch because of the position of first floor windows. This trend looks set to continue as the planning relaxation has recently been extended until 2020.
Rocketing house prices are also a factor that is driving up the number of extensions being built in the UK, as homeowners look to avoid the high cost differential to trade up. Demand for tradesmen and low pitch products alike has increased as families who want extra space look to make their own homes larger, often a much more attractive option than moving without the associated stamp duty, estate agents' fees and removal costs.
It is therefore no surprise that our technical team is receiving increasing numbers of queries about low pitch products. Typically these queries are about the minimum pitch of our tiles and what the options for a low pitch extension roof are.
More choice for low pitch roof tiles
The good news is that there is now much more choice when it comes to low pitch roof tiles. In the past if someone wanted a roof below 17.5°, their options would have been very limited and more often than not they would have to resort to using a waterproof substrate underneath, meaning the tiles would only perform an aesthetic function.
Thanks to product testing and innovation, we now sell some fibre cement slates and clay roof tiles that can be used down to very low minimum pitches, in fact lower than anything else on the market. For example our Melodie interlocking clay pantile can be used to an incredibly low pitch of just 12.5° with a maximum rafter length of 6m and no special precautions needed; in fact it is easier to lay because it has a flexible gauge. This means that homes with traditional pantiles on the main roof can now get tiles to match on their extension.
As the demand for low pitch products increases, manufacturers are targeting the market with new or improved products but contractors just need to be aware that often there are conditions in order to ensure the in service performance of the tile at a lower pitch. For example, we make it very clear to customers that our Thrutone fibre cement slates can be used down to 15° – the lowest of any fibre cement on the market – providing there is a reduced rafter length of 4m. In addition our Birkdale fibre cement slates can be used down to 15° with hook fixings.
When using a low pitch tile, if it isn't immediately obvious then contractors need to check with the manufacturer that there are no restrictions in order to make sure the tiles meet the required performance.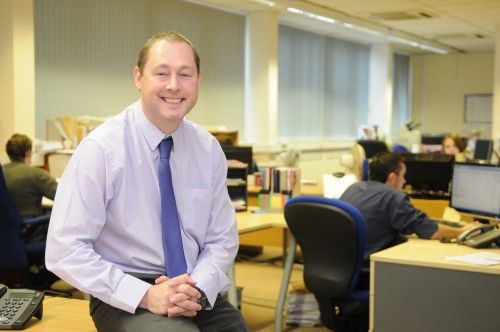 Weathertightness & testing
The weather tightness of roof tiles and slates decreases as the roof pitch gets lower and rafter length increases because it takes longer for water to drain from the roof. The reason our tiles can achieve such a low minimum pitch is because we put them through very extreme testing processes, which go above and beyond what a normal roof tile would be exposed to. The tiles are subjected to wind tunnel testing for driving rain and deluge conditions equivalent to a once in 50-year weather event, following the test methods stipulated in CEN/TR 15601:2012.
Another area to watch out for with low pitch roofs is ventilation. Normal contour vents can usually only be used down to a pitch of 20°, so tile vents are not always suitable for low pitch installation. Instead a dry fix eaves vent system can be used.
Below pitch data sheet
If contractors do decide to install roof tiles below recommended minimum pitch for aesthetic reasons, then we can provide a below pitch data sheet. In these instances checking exposure is very important because the higher the rainfall, the riskier this approach is. Our advice follows the BS 5534 recommendation that 'a roof designed below the recommended roof pitch should have a functional weatherproof sub-roof system to remove any rainwater ingress safely to the rain gutter.'
These days contractors do have much more flexibility in their choice of roof covering when working at a lower pitch, with fibre cement and clay options meaning 15° and even 12.5° roofs are a possibility. Our recommendation is always that if there is any doubt at all, contact our free technical advisory service that can answer any queries and provide the best advice for each individual project.