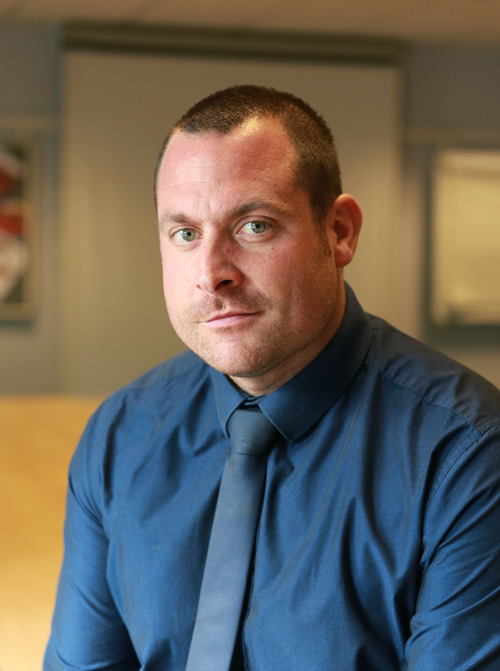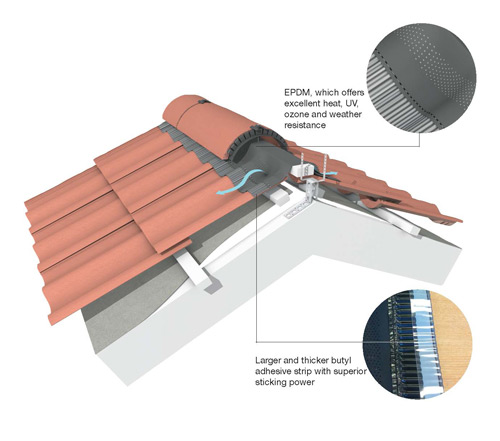 The use of dry fix systems has significantly increased over the past few years, mainly down to new technical standards from the NHBC and the revised BS 5534, brought about by an increase in warranty claims in the construction sector and concerns about extreme weather. The skills shortage has also been a factor in the increasing use of dry fix systems as contractors look towards products that are quicker and easier to fix. There is also now more acceptance of dry fix, where in the past there was some resistance by those who preferred to use mortar.
Since the 1980s when the dry fix systems were originally developed, there has been a raft of equivalent products entering the market, particularly in the last five years, with many offered at a much cheaper price. The systems may look very similar but the quality of the components can vary significantly.
Such has been the focus on promoting the benefits of dry fix itself that there is a lack of awareness about the quality difference between products. This can make it difficult for contractors to choose from the vast array of systems on offer, particularly when they all promise to do more or less the same job.
The inconsistency in component quality within dry fix systems has led to some reported product failures, such as ridge tiles not being fixed securely enough and ridge rolls not sticking to the roof tiles properly. In fact, there is such concern about this that the BSI roofing committee, which includes representatives from the NHBC, is developing a new British Standard specifically for dry fix systems, which will be the first time there has been a statutory instrument to govern the products.
The new Standard, expected to be called BS 8612, will ensure consistency of quality across products. It will define the standards that are expected from the materials – i.e. performance, durability, mechanical fixing, weathertightness etc. – and is proposed to include verges, ridges and hips but not valleys or eaves.
Having been one of the first manufacturers to introduce dry fix more than 30 years ago, with our Universal Dry Verge System, we fully support the new Standard and following on the back of BS 5534, it will further help to make pitched roofing in the UK more secure. For established roofing manufacturers, like Marley Eternit, it means we will be able to differentiate our systems, which we believe are of far superior quality to others on the market. It will also help roofing contractors and specifiers alike when they are selecting a dry fix system because they will know it meets the requirements of BS 8612, giving them the required high levels of durability and performance.
We don't know yet what specific requirements BS 8612 will set for the materials used in dry fix systems but there are some clear areas for consideration. Durability of plastics, quality and sticking power of adhesives are certainly critical factors. There could also be consideration given to the design of the product and how easy it is to install and the effectiveness of the mechanical fit with adjacent tiles.
Under development
Although BS 8612 is still under development and needs to go through the consultation process, it is a possibility that the standard could be introduced by the end of 2016. In the meantime, what should roofing contractors be doing if they have any concerns about the quality of dry fix products or are unsure about which system to choose? If in doubt, our advice is to go with a purpose-made system from an established and trusted dry fix manufacturer, who has expertise in roof tiles as well as accessories. This will ensure the products you use now will meet any new standards that come into place next year.
At Marley Eternit, we have led the way in dry fix innovation, ensuring we offer the best quality systems on the market because our heritage in manufacturing roof tiles means we are best placed to produce high performance accessories.
Other than just buying from a trusted roofing manufacturer, one way contractors can check the performance of a dry fix system is to understand the individual components within a system, including what material they are made of.
If you take a commonly used dry ridge kit system as an example, the membrane on our Universal RidgeFast is made of a synthetic rubber called EPDM, which offers excellent heat, UV, ozone and weather resistance. Using an inferior material can bring down the cost and make the system cheaper to buy but this could be at the expense of the performance and quality. The adhesive strip on the ridge roll is also an important factor as it needs to stick to roof tiles in all weather conditions and stay adhered for many years. We use a larger and thicker butyl adhesive strip, following testing of many different types, as we found it provides longevity and superior sticking power.
You can also check the testing processes dry fix systems have been put through. For instance, at Marley Eternit we test our products to exacting standards, including the occurrence of rare and extreme weather events, so we are very confident about durability and performance.
Of course how the product is actually installed is key to performance and this won't be part of the BS 8612 Standard, so it is therefore crucial that contractors follow the manufacturer's specific guidance for installing each system. Our systems are very easy to install and our technical advisors are always on hand to give support over the phone or online and we also offer dry fix courses at our dedicated training centre.
Although the new Dry Fix Standard won't be introduced until the end of next year, there are clearly some steps that contractors can take now to reduce their risk. By using an established dry fix manufacturer they will protect their quality standards and reputation, reduce call-backs and ensure they are future-proofed and ready for when the new Standard comes in.