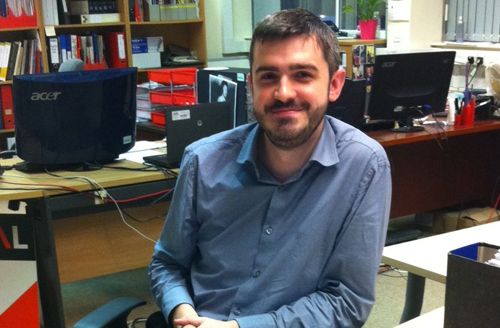 After years of discussion about the Government's mandate that all centrally procured building projects should be BIM Level 2 compliant by 2016, there are now just a few months to go until the April deadline. However, there is still uncertainty about what impact there will be on specialist contractors, such as roofing and cladding and what they should be doing now to prepare.
BIM has the potential to save time and reduce costs significantly throughout the whole supply chain because it enables the virtual design, construction and operation of a building by developing and testing a digital 3D prototype in advance of it physically being built in real life. This brings significant benefits to specialist contractors because there is greater cost certainty, as well as reduced clashes, errors and risks before they start on site.
With so much industry talk about the benefits of BIM, there is sometimes a feeling that if you're not doing it yet, you're behind or missing out in some way. However, you're certainly not alone; in fact just 32% of respondents in Building Magazine's annual BIM survey say they are using BIM Level 2 ahead of the April 2016 deadline. Unless roofing and cladding contractors have been involved with large private design and build or centrally funded projects, then there is a good chance they won't have needed to engage with BIM at all yet.
While there are clear competitive advantages for those early-adopters of BIM, particularly as more main contractors start to demand it, at this stage the most important thing to do is to assess your own business' need for BIM and the potential financial return on investment.
BIM for BIM's sake
There is no point doing BIM for BIM's sake and investing in software or training that you simply may not need. In some cases, the only involvement specialist contractors will have with BIM at this stage is to be able to view a model so they can tender and price it. You don't need to buy any software to do this as there are free online viewing tools available.
For instance, the Finishes and Interiors Sector (FIS) trade association is developing BID4Free software with 3D Repo, which will allow specialist subcontractors to download main contractors' BIM models for free to design and price their bids. This will be launched next year. There is also a list of other free software on the BIM Task group website.
One of the key requirements of the Government's 2016 policy will involve the use of COBie, which allows open exchange of project data (the so-called 'data drops') in a spreadsheet format. It may be that contributing to such 'data drops' is the only BIM requirement you will face in the near future, so it could be as simple as providing information in an Excel document.
The requirements of each client and project are different so talk to customers and find out if you will need to be BIM compliant now or in the future. Although the mandate only applies to central Government projects, many local authorities and private clients are increasingly using BIM as well. Ask each client what they mean by BIM and find out what information you will need to provide and in what format.
See if you can deliver your clients' requirements through your existing software and processes or whether change or investment is required. Can it be delivered through the free online software? Is there any free training you can take advantage of? – as some main contractors and private clients are already providing BIM training for their supply chain. Assess your own business' needs. For example, will BIM help you to win more work and gain a competitive advantage?; and does the financial return justify any investment required? What will the benefits be to your business?
3D Tools: Better understanding
Using 3D tools with embedded data as part of BIM does offer advantages to roofing and cladding contractors including; better understanding of where each specialist fits within the whole project, cost savings through more efficient processes, more accurate information, early detection of potential waste, more effective sequencing and programme certainty, leading to less delays on site.
Once you have assessed why you need to get involved with BIM and what the business benefit will be, the next step is to develop a BIM implementation plan for your own business, this is a blueprint for introducing BIM over a period of time and should be aligned with your business plan. FIS has developed a free online toolbox to enable specialist contractors to develop and deliver their own BIM implementation plans.
Inevitably there are – and will be – different stages of involvement for specialist contractors, depending on their technical capability and the types of project they are working on. The ultimate BIM goal for roofing and cladding contractors is that they get involved much earlier at the design stages, using their specialist expertise to give advice, such as how the use of materials could impact on the thermal properties, carbon footprint or build-time of a roof or façade. Certainly where BIM offers its greatest potential is when the supply chain gets involved early as part of the project team and this is the Government's vision for the future of BIM.
From 2016, it is likely that all roofing and cladding contractors working on large private and public sector projects will need to interact with BIM at some level. Don't wait until next April to find out, talk to your clients now, assess your own business needs and make the most of free software and training. This will ensure you can be BIM enabled so you don't miss out on any large projects next year.
At Marley Eternit we have developed free to download BIM objects to help specialist contractors who need them. These are available at our BIM Space. As always, our technical services team is also on hand to help with any queries you may have.