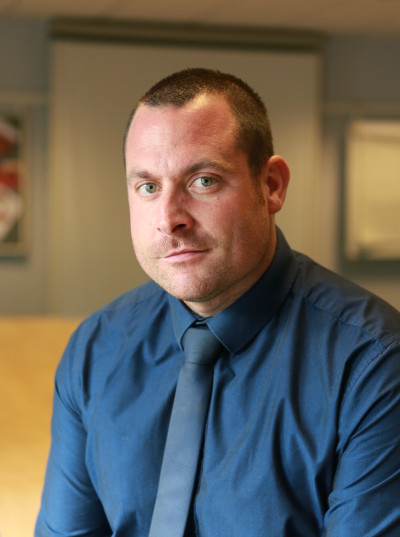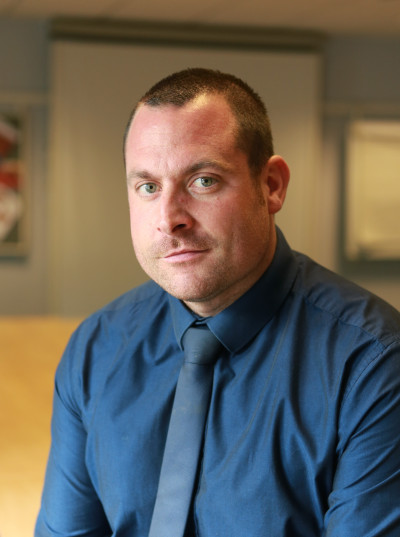 BS 5534:2014 introduced some important changes for lightweight underlays, following concerns that the resistance to wind uplift of some membranes and the security of their laps wasn't adequate, which consequently results in 'ballooning' under wind load. This has the potential to place a load on the underside of the roof covering, which, if great enough, can dislodge the slates or tiles. As a result, stricter recommendations have been introduced for the securing of underlay laps and a new labelling system that determines where the underlay can be used, as well as a new test method to establish the wind uplift resistance of underlays.
Despite new labelling and clarification about how underlays should be installed under the revised British Standard, the performance of the products themselves is still varied and depends on the quality of the material used.
There is a vast array of underlays available on the market and this choice can be quite overwhelming. As a result, contractors need to carefully consider the quality and durability of the products they choose so as to guarantee the high performance levels required over the lifetime of a roof system. BS 5534 reinforces this by stating that the underlay should be of suitable strength, water resistance and durability for the proposed application, and specifiers and users are advised to refer to the test data from tests undertaken in accordance with BS EN 13859-1, to assess their suitability.
Cost is often an indicator of quality but there are some other key considerations which can help contractors to assess the performance levels of an underlay:
To breathe or not to breathe
British Standard BS 5250 defines underlays into two different categories; HR (high resistance non-breathable) and LR (low resistance breathable). Non breathable underlays are ideal for use when traditional ventilation methods are preferred. They are also the most common and sensible underlay choice for close fitting roof coverings like fibre cement slates, as these require the use of counter battens with a ventilated space so there is no additional benefit to be gained by using a breathable underlay.
Whilst breathable LR (low resistance) underlays, like their HR (high resistance) counterparts, provide a barrier to wind pressure and water penetration, they also offer benefits with regards to reducing the risk of condensation in the roof space. There are however two different types of breathable underlay available on the market – vapour permeable and air and vapour permeable. Both of these have differing levels of performance and recommendations for use by British Standards and the NHBC.
An air and vapour permeable underlay is a form of low resistance membrane that allows some passage of air as well as vapour diffusion from the loft space through the underlay into the batten space, but it's claimed performance as a sole means of roof ventilation is not recognised by BS 5250. Consequently, manufacturers of these products must have independent testing to back up their performance claims. Typically these products are also more expensive than Vapour Permeable underlays.
Vapour permeable (VP) is arguably the most common type of breathable underlay and is effective at transmitting moisture vapour out of the roof space. VP clearly has its place as a complementary solution within a bespoke and wider integrated roof ventilation system, utilising some degree of traditional low and high level ventilation products. Marley Eternit believes that this is not only the most effective way of meeting the requirements of BS 5250, but it is also a tried and tested approach which avoids placing the heavy long-term burden of effective roof ventilation on one single element.
In fact, cost comparisons show that in some cases it is actually cheaper to use a vapour permeable underlay in conjunction with eaves and ridge ventilation systems, than it is to use an air and vapour permeable membrane on its own.
BS 5534 / Wind zone compliance
Under BS 5534 a new labelling system has been introduced to assist with the specification and installation of underlays. This is based on their declared wind uplift resistance in five UK geographical wind zones for the three typical batten gauges of single-lap tiles, double-lap tiles and double-lap slates.
All underlays must have a zonal classification label to be compliant with BS 5534. Only those suitably labelled and meeting the new standard should be installed. Some underlays will only be compliant with certain zones, so check this. For peace of mind, Marley Eternit's new Universal Non Breathable and Vapour Permeable underlays are compliant with all wind zone requirements.
Underlay thickness
The thickness of the underlay is a good indicator of its quality, durability and its ability to withstand wind loads and tearing. Contractors should be mindful that there is a link between underlay thickness and affordability, and whilst a cheaper underlay may be an attractive purchase, there could be a trade-off in terms of performance and durability.
Measured in grams per m² there are many different thicknesses of underlay on the market ranging from just under 100g/m² up to as much as 250g/m². Marley Eternit's new Universal Non Breathable and Breathable underlays have been specified with thicknesses that balance maximum durability and peace of mind with affordability.
How easy is it to install to BS 5534?
As well as being BS 5534 compliant, check how easy it is to fit the underlay – some modern underlays have special features to make them easier to install correctly to the British Standard.
For example, both Marley Eternit's Non Breathable and Vapour Permeable underlays are marked with guidelines to assist with both the horizontal laying of the membranes, and also to correspond with the different overlaps as set out by BS 5534, making it far easier for contractors to install correctly.
To meet the British Standard, all underlay laps must be secured and this is permissible through a number of recognised methods. Marley Eternit feels the most effective way of securing underlay laps in compliance with BS 5534 is to use an adhesive tape – either separate or integrated. This not only helps the roofing contractor to install the product quickly and effectively, it also reduces wastage and any possible health and safety risks. Both Marley Eternit's Universal Vapour Permeable and Non Breathable underlays come with integrated tape to seal and secure the laps.
Accessories
Choose your accessories at the same time as the underlay. To get the best protection from a roofing underlay, the accessories used for roof ventilation are just as important as the membrane itself. Marley Eternit's roof membranes can be bought as part of an integrated ventilation system, including our ventilated dry ridge and eaves accessories.
Considering all of these aspects will ensure contractors are using the best performing underlays to save time, protect their reputations and prevent call-backs. If in doubt, choosing an underlay as part of a full and bespoke roof system, from one manufacturer, gives the greatest possible peace of mind covered by one system warranty.